PHIL AND TEDS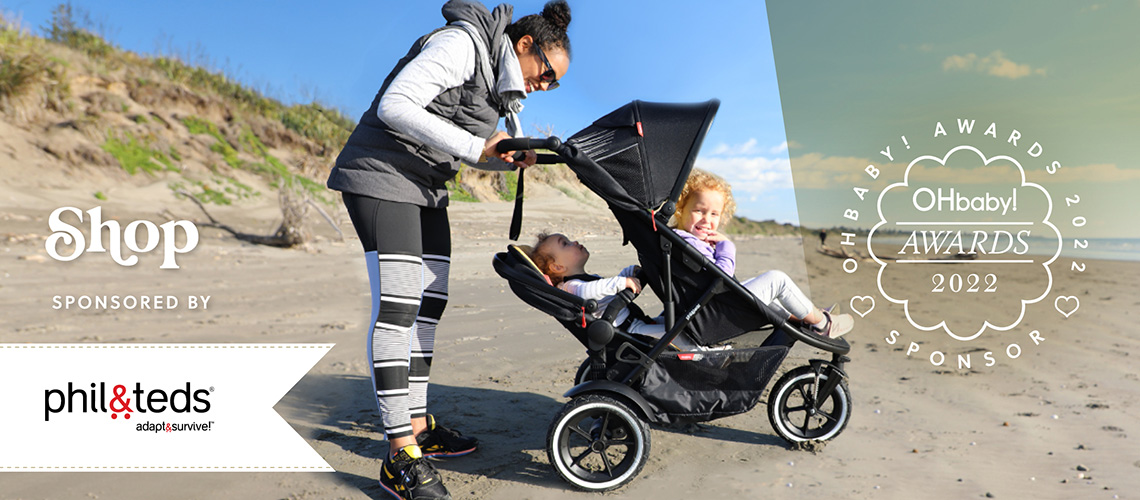 "We're a small NZ company out to conquer the world - not taking ourselves too seriously, but being serious about what we do; creating original&innovative products that deliver for the long term; from the beach to the mountains - keepin' it real for parents who just wanna adapt&survive through the s**ts&giggles that parenthood brings!" - Campbell Gower, chief cook & bottle washer.
phil&teds® has celebrated over 25 years of designing leading edge baby gear with its 7 categories of the parenting day; that enables parents to escape the nursery jail, retain their sense of self & live a dynamic lifestyle with kids in tow!  
This multi award winning nursery brand, sold in over 35 markets, were the world's first in introducing the phenomenal inline® buggy - a global gamechanger where a single buggy became a double all in the same footprint as a single; as well as launching a portable travel cot that was actually... errr.... portable - you can see that phil&teds® are one of the world's leading innovators, movers&shakers in the juvenile industry!  
With 58 patents & a Red Dot award under its belt, phil&teds® aren't slowing down either, as there's always a problem needing to be solved! As chief cook & bottle washer, Campbell Gower says, "We find that need - a problem to be solved - and deliver on it in both an innovative and aesthetically pleasing way. With an eye to the future, we're always looking at new & adaptable innovations. Products that test conventional thinking, and push boundaries." 
Proudly New Zealand - born & bred, this bold red brand tells it like it is, & ain't afraid in keepin' it real for families all over the world to just keep adaptin'&survivin' - 'cos they get it... they get YOU!!!  
Learn more about phil&teds®– the brand that will make you wanna multiply!  
get 5% off your first order, when you sign up to our newsletter 
Visit us online: phil&teds® | adapt&survive!™ (philandteds.com) 
Follow us on Instagram: phil&teds (@phil_and_teds)
Follow us on Facebook: phil&teds | Facebook 
Visit us online: Mountain Buggy® - life without limit | Mountain Buggy
Follow us on Instagram: Mountain Buggy (@mountain_buggy)
Follow us on Facebook:Mountain Buggy | Facebook 
Visit us online: Mokopuna Merino 
Follow us on Instagram: Mokopuna Merino (@mokopunamerino)
Follow us on Facebook:Mokopuna merino | Facebook