Fine dining babies
Making lunch for your baby can be a fairly mundane affair - simply boil, mash and serve. Unless, of course, you are a top chef and determined to encourage your child's palate to appreciate a wide range of flavours.
Auckland chef Sid Sahrawat and his wife Chand are passionate about food, family and hospitality. So much so that they recently hosted a baby degustation lunch at their award-winning Ponsonby restaurant SIDART. Invites went out to several well-known Auckland parents to bring their baby along for a fine-dining experience with a difference.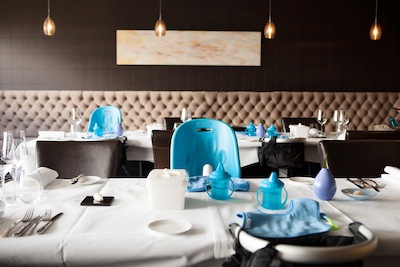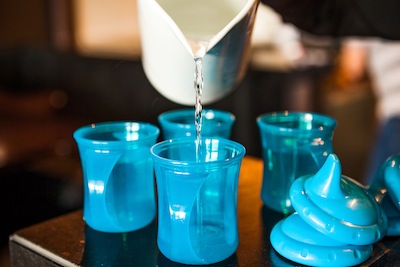 Highchairs were pulled up at immaculately presented tables and wine waiters poured water into sippy cups. Guests were seated and with a nod to the increasingly popular theory of baby-led weaning, parents and babies were served exactly the same meals and babies encouraged to feed themselves.
The adult diners, more accustomed to such cuisine, all thoroughly enjoyed their three delicious courses. But what about the junior guests? Trying new things was definitely the order of the day. The interesting textures of the John Dory, carrot and hazelnut starter, free range pork belly with parsnips and dates as a main, and strawberry icecream with licorice, raspberry and lemon cake for dessert were explored by little fingers and hands and plenty of food was smeared on furniture and dropped on floor. While some smaller guests were clearly struggling to be out to lunch instead of tucked up for their afternoon nap, most babies had a go with each of the three courses and many plates were licked clean.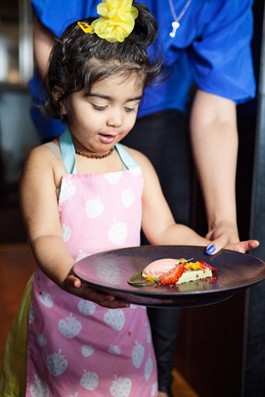 With foodies for parents, 2-and-a-half-year-old Zoya Sahrawat (pictured above) has been encouraged to enjoy a wide range of flavours, including spices, herbs, since she was 5 months old.
Food writer and restaurateur Mum Chand Sahrawat says "We started Zoya on mash when she was 4 months old and followed the rigmarole for about a month, slowly introducing her to various fruit and vege. The second month, however, we started adding spices and herbs to expand her palate. Cardamom, cinnamon, cumin, nutmeg and turmeric were some of the spices we started out with. If I was using a herb like basil, dill, coriander, thyme or parsley in my cooking for dinner I would add it to her food as well".
Having a child who enjoys a range of foods was imperative to Sid and Chand. Their strategy was to introduce Zoya to numerous flavours at an early age to expand her palate so hopefully she would be less fussy later on. Has it worked?
"Zoya is not a perfect eater - she has moods and preferences but we truly believe that she is more open to and does eat a greater variety of food than other children her age. If she does not eat something, we persist for a little bit but we won't make her another meal, it is very much "eat what is cooked or go hungry" in our house", say Chand who cooks 3-4 new recipes a week so the whole family are eating new exciting dishes and Zoya is experimenting all the time.
The other reason for raising a foodie baby was cultural. Chand says "Indian children eat the same food as their parents, they are introduced to a range of sweet, salty, tangy and spicy food at a young age. Indians also believe that certain herbs and spices are good for well-being. Adding turmeric to milk for example is great for healing coughs, colds and a variety of ailments as turmeric has antibacterial and healing properties. Asafoetida can reduce build-up of digestive gas and stop reflux. Cumin is great for digestion and improves the immune system. As all of these are natural remedies so I didn't think twice about adding them to Zoya's food".
You can read more of the Sahrawat family's culinary experiences on Chand's blog Adventures with Hospobaby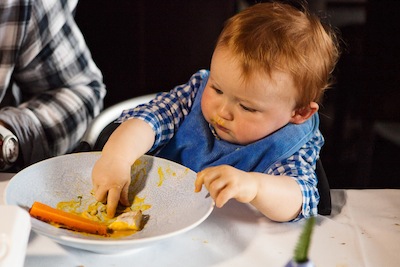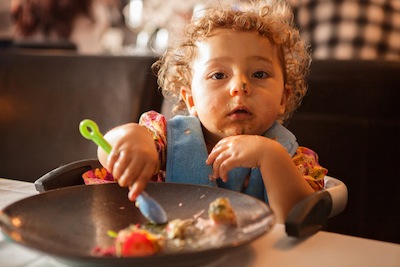 Published 5 November, 2013