Sleepnest
Natural, cosy and portable, the Naturesclip wool Sleepnest is designed to give baby a soft, safe haven to snuggle up in. Ideal as your baby's main sleeping environment, or as the perfect on-the-go nest, the Sleepnest features soft-to-touch sides that dampen harsh light and soften ambient sound inside the nest.
Made from 100% temperature-regulating Naturesclip wool, the Sleepnest helps baby maintain a constant, comfortable body temperature to save energy for key developmental functions.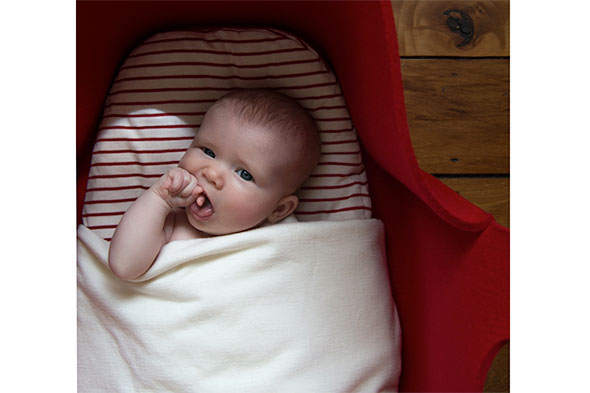 The Sleepnest is a bronze medal winner at the prestigious BEST Design Awards. Its single central handle panel ensures baby is fully cupped and supported during carrying. No chance of handles breaking here!
The use of wool makes it durable and easy to clean, and handles are also designed for maximum comfort with edges and seams in non-grip areas.
Sustainably made, responsibly manufactured and toxin-free, the Sleepnest is also naturally fire-retardent, anti-bacterial, non-allergenic and meets the international heath and safety standards for textiles.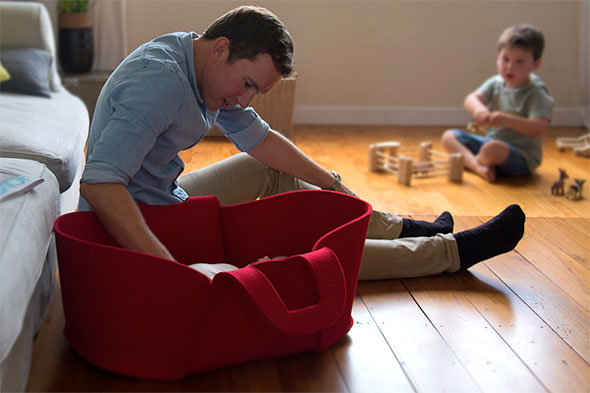 When product, design and child development professionals Blythe Rees-Jones, Anna Rees-Jones and Luke Morreau started having families of their own, they decided to embark on another little adventure: to create fun, engaging products that are rich in the natural benefits of wool.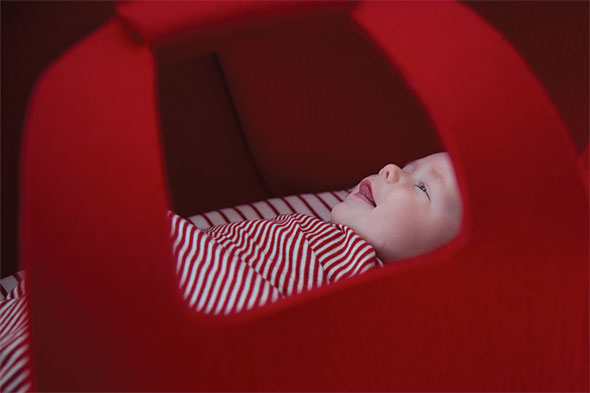 Sleepnest is available from www.thelittleadventure.com
To win one of these gorgeous new Sleepnests valued at $379, click on the button to follow our blog and we'll pick a winner on 13 February!
This blog was produced on behalf of Sleepnest.