Little Bairn Milk and Honey Bath Soak
When new mum Victoria couldn't find any skincare products that she wanted to use on her baby Oliver she took action. With the help of a midwife and aromatherapist she developed a beautiful skin care product range for mums and babies. Their products are natural, organic and do not use any fillers or unnecessary ingredients and as a result are gentler and safer.
As parents we really appreciate companies that take the time to research and source all of their ingredients with thought and consideration. We love the fact that a 'normal Mum' can identify all the ingredients on the list.
Their Milk and Honey Bath Soak is one of our favourites. It comes in a 120gm firm plastic container that is 100% recyclable. The simple and eye-catching design is stunning and would look great in your bathroom.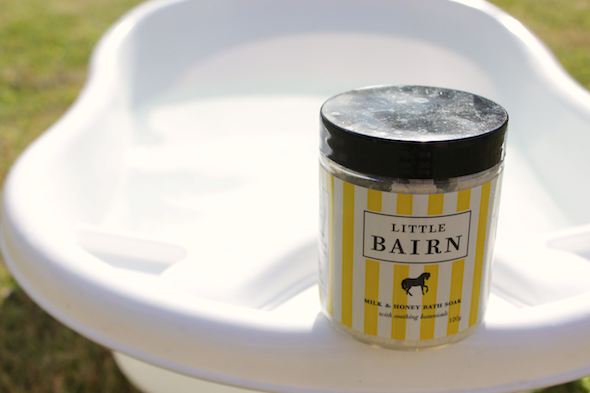 The bath soak is made to nourish babies skin and is great for every day bath use. Fill up your bath with warm water, stir through about one tablespoon and use your hand to help dissolve the powder. Don't get a fright when it turns slightly cloudy, this is a good thing, no chemicals have been used to bleach the ingredients. If your little one loves to suck a flannel while in the bath it's great to know that what they are swallowing is not harmful.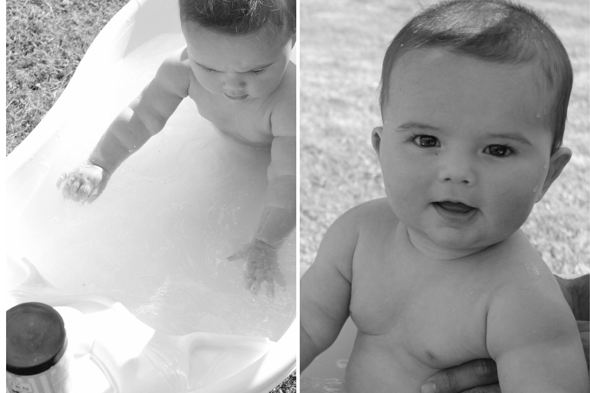 We have given the bath soak a number of tries and have found it to be a gentle cleanser. It's all in one product so it's not necessary to use other soaps or a moisturiser, it left the skin feeling incredibly soft. It even left our hands feeling soft just from bathing our little one, a nice treat for mum too.
The scent of the bath soak is gorgeous, it's like a cup of tea crossed with a crumble, we're guessing due to the chamomile and oatmeal.
We love that it gives your babies skin a irresistibly cuddly smell, and isn't that what bath time is about? Check out the variety of little treats made by Little Bairn. That nipple balm is a must for any new mum!
Little Bairn products are available from www.andtheylivedgreen.co.nz
This blog was produced on behalf of And they lived green