Mumi and Bubi Solids Starter Kit
Mumi & Bubi Solids Starter Kit is a great basic kitchen item for any household and is well loved at OHbaby! HQ. It has multiple uses, simple functionality and is certified non-toxic, BPA free. What more could you ask for? The kit makes baby food preparation fast and easy.
The Solids Starter Kit comes with two trays, each holding 21 portions. One of our favourite features of the kit is that each tray comes with a snug fitting lid. Goodbye Gladwrap and freezer burn! Hello clean, fresh and tidy baby food! The lip on the side of the lid means that it pops off super easy without any force.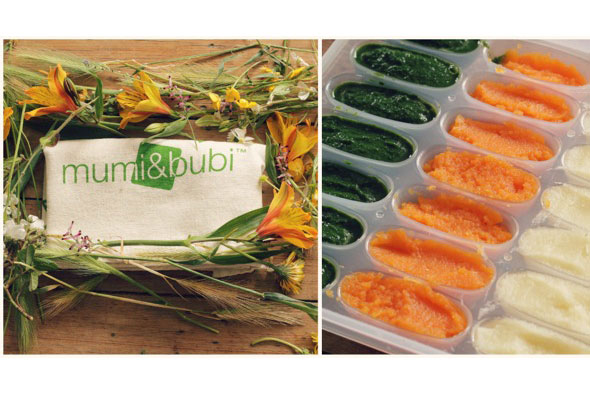 Mumi & Bubi have created an extensive and free online resource that will support you in creating delicious and healthy meals for your little one. It gives you great tips like how much food to produce or how long each ingredient takes to cook. All valuable information when you are starting the weaning process. It explores a variety of food that are safe to try at different stages of weaning.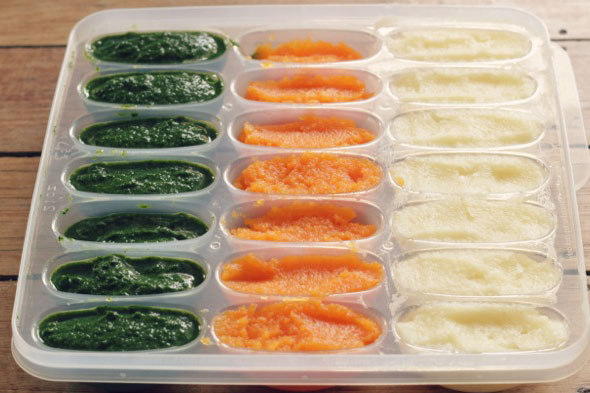 The kit is simple and easy to use, the large 1.2 litre capacity means that you are able to freeze a lot of food at one time. It also means that you only have two trays in your freezer rather than stacks and stacks of ice cube trays. The trays are thin and both fit easily in the top extra-skinny freezer tray.  
When using the tray, make sure to fully cool your soilds before placing them in the freezer. This ensures easy removal once frozen. Due to the curved shape of the tray the portions pop out easily with a press on one end of the cube. So it's easy to just take one or two cubes at a time. There is no need to twist the tray or bang it against the bench!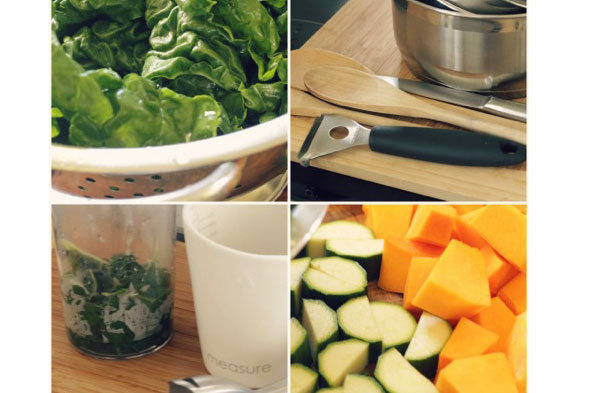 If your thinking this product has a one-time use for baby food, you're wrong, there are so many different ways to use this tray. They are amazing for storing breast milk, ice blocks, smoothies and soup stocks. Or whip it out of the freezer and use for crafts and it's a great home for those annoying little sequins.
 
If you're just beginning the 'starting solids' journey or you're an old pro, this Solids Starter Kit will be a great addition to your kitchen!
Mumi & Bubi is available from www.mumiandbubi.co.nz or if you're buying from the US they are available from Amazon 
Check out their facebook page as well!
This blog is produced on behalf of Mumi and Bubi