Mountain Buggy's juno carrier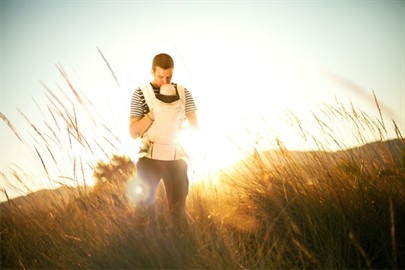 Get the freedom to move, with Mountain Buggy's latest exciting product, the juno carrier.
Designed with input from medical professionals and parents, the juno has a number of well-thought-through features to keep you and  your baby comfortable while you're on the move.
Like a good pair of jeans, juno balances style and comfort perfectly. It looks at home on the street, but doesn't compromise on comfort when you're out exploring.
Mountain Buggy love multifunctional, and the juno is no exception, easily transitioning from newborn to toddler, and allowing your little one to be worn facing inwards, or outwards, and, for toddlers, on your hip and on your back.
A protective hood keeps the sun and rain off baby's head and the stow-away pocket means you'll never lose it. The magnetic sternum strap fastening with shoulder strap runners means no more pinched fingers when you're securing the carrier. Two tailored retractable storage pockets give you a place to keep your keys and phone, and the padded shoulder straps and waistband are lined with breathable 3D mesh.
All junos come with a removable infant insert, which provides a padded head and neck support, a padded back to support the spine, and a cushion seat for added height and extra support to the hip, knee and lower spine.
It's natural to want to cuddle your baby even though they're safe in the carrier, so the juno has a 'hands through connection pouch' – which also keeps your hands warm in winter! 
And just to prove that Mountain Buggy really have thought of everything, the juno has a teething pad and accessories (all made from 100% chemical free cotton) meaning that the gooey patch at the top of the carrier can be removed and washed ready for the next outing!
juno comes in four fashion-forward colours: black, sand, charcoal and nautical. It's perfect for parents who want a hands-free experience that still bonds them with their child on life's adventures.
Available from 11 August from mountainbuggy.com or try a juno on for size in-store exclusively at babycity Capital Gateway and babycity Albany
RRP $249