Gadget-guy Oliver Driver tries out babywearing
Kids, gosh they wriggle around don't they? It's like trying to hold a salmon sometimes. And they're heavy! Who would have thought six or five or even four kg was heavy - seems light at the gym but when that weight is alive and you have to carry it around for an hour while you go for a walk, then that baby gets HEAVY! 
Sure you can use a pram, prams are fantastic…but not at the beach or if you want your hands free, so thank heavens someone thought of strapping babies to our chests for no other child-rearing invention does more to give you back your freedom than the baby carrier.
The juno carrier from Mountain Buggy is a great baby carrier for newborns but it also "transitions seamlessly" for use with toddlers too.
First up - and this really is one of the most important things - it's comfortable. The juno is made from soft fabric, which is easy on your shoulders and waist and has a nice and cosy cotton lining for the baby.
Secondly it's a hip healthy product that has been approved by the International Hip Dysplasia Institute. This means you have one less thing to worry about as you put your precious baby in one for the first time - because every dad who does this 100% thinks they are going to accidentally suffocate their baby or dislocate their hips. You wont! When used correctly the juno is safe and sound, and approved - as I mentioned - by people that know way more than me about babies' hips.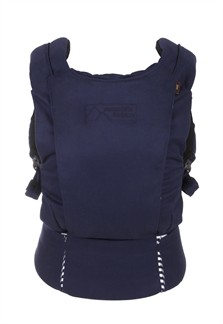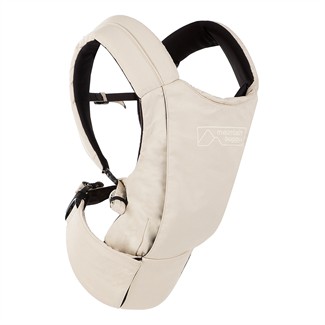 Another great thing about the juno is this little pocket thing they have on the front of the carrier. You can put your hands in here and hold onto your baby's back. Mountain Buggy designed this feature to provide "hands through connection" - basically it's a simple way of making you feel extremely connected to your child, I love this feature most of all I think.
Like all Mountain Buggy products, the juno carrier is well made, of high quality and intuitive. I always get the feeling their products are made by parents who are solving problems. Like how to eat a burger while looking after the baby as you wait for your wife to choose the exact right type of scented candle.
Read more about the Mountain Buggy juno carrier here.

Oliver Driver mostly directs television, film and theatre but he also owns a bar, two dogs and a motorcycle. He recently welcomed his first child, daughter Etta, to the world and he is pretty excited about it.
Main image features a Mountain Buggy model, not Oliver Driver - although it does bear some resemblance.