Gadget-guy Oliver Driver talks carseats
It's hard being a parent. You lose your freedom and your sleep, and your house becomes a play centre and all your nice things get smashed or drawn on or put away in a cupboard. Hardest of all though is choosing the things that you rely on to keep your kids safe and a carseat is perhaps one of the hardest choices of all. After all we are already paranoid in the car to begin with. We have mirrors facing every which way, warning signs telling everyone WE HAVE A BABY ON BOARD!!! and Anika Moa playing on repeat loud enough to scare the boy racer next to us at the lights. The car used to be our safe space, a place where we could sing and check Facebook while waiting to get on the motorway and eat a sneaky cheeseburger at four in the afternoon. Now it's at best a nursery on wheels and at worst the centre of hell as your baby screams non-stop while you are stuck in traffic on the motorway. Add to that the pressure of picking a carseat from the 743 styles, brands and types available, that all do different things to different standards, it's enough to make you buy a horse.
You feel like an idiot standing in a store in front of a sales kid who looks young enough to still be using a carseat themselves, as they explain with the type of indifference only people under thirty can muster that this carseat is the only one that will save little Johnny's life in an accident and that buying anything else is tantamount to child abuse.  Even Plunket filled me with dread as they told me where to put a rolled-up towel to ensure the seat worked properly. And don't get me started on fitting the darn things - you finally purchase a carseat and try to put it in your backseat only to find the front seat has to be practically flush with the dash to fit this giant pool-table-sized thing into your car. It's a nightmare, but it is a nightmare I have already gone through so let me tell you what I have learnt so you don't have to worry.
Basically carseats sold in New Zealand must meet an approved standard and display the appropriate markings. Carseats that meet the Australian/NZ or European standards are approved for use here. Child restraints that meet the US standards are also approved here but must also show the New Zealand 'S' mark in addition to any other marking, indicating it is certified for use in New Zealand.
Some seats have tether straps, some don't. Both styles can be safety tested and approved but MUST be installed correctly in order to perform safely. In other words, a seat that has been designed with a tether strap cannot safely be used without the tether strap installed.
After much searching, comparing and discussing with salespeople, parents and the internet, I have come up two of our favourite carseats.
The Boulevard Click Tight by Britax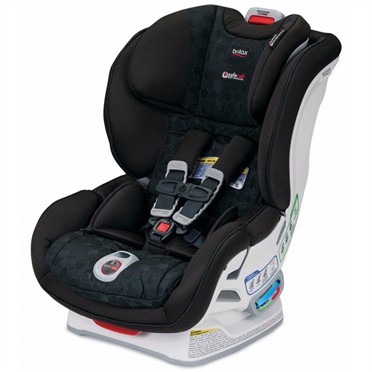 This is a fantastic carseat, super easy to install and use, has a dynamite function that allows you to clip in each shoulder strap individually, you would never think is important till you have strapped a wiggling baby into it 300 times and then it becomes one of the greatest inventions ever created. Strapping it into your car could not be easier as a whole section of the carseat lifts up and you simply put the strap though the slots and strap it in normally - whole thing takes about two seconds. You can also remove all the padding etc to wash (or just turn it around when you baby pees or poohs or drops pumpkin all over it... come on, we all do it every now and then).
At around $599 this is one of the more expensive car seats on the market but the features really make this spend worthwhile. See more at babyonthemove.co.nz
The evolution convertible carseat by phil&teds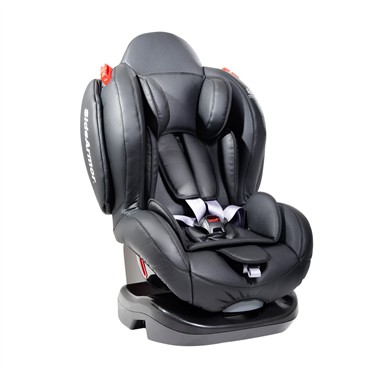 phil&teds make an incredible range of products for kids and their carseats are not only safe and functional, but they are stylish as well. The PU leather on their evolution carseat looks good but the best thing about it is the ability to clean the entire seat with a damp cloth, no matter what your kid has done on the drive. Installing the carseat is easy and intuitive and for such a seemingly large seat, it takes up a surprisingly small amount of room in the car. The side armour is, I am sure, incredibly safe but it also provides a great place to put the strap when you are taking your kid in and out of the seat. Also a great feature is the ease of shortening and lengthening the straps, which you have to do pretty much every single time you put your kid in a different outfit. $349 is a pretty reasonable price for something you can use for six years per child. See more at philandteds.com
There you have it, we ended up getting one of each. My partner loves the ease and innovations of the Boulevard whereas I love the evolution as it is so easy to clean and use while also being super stylish.  
 Oliver Driver mostly directs television, film and theatre but he also owns a bar, two dogs and a motorcycle. He recently welcomed his first child, daughter Etta, to the world and he is pretty excited about it.