Fisher-Price birthday gift guide!
If life with your toddler is anything like mine, you will currently be receiving an endless amount of birthday invitations to children's parties. This in itself isn't a bad thing; it's wonderful knowing your child can make friends. However with the acceptance of each invite, comes the daunting task of finding the perfect gift. The one that the birthday boy/girl, doesn't turn their noses up at, quickly push to the side in favour of the next present or even worse, voice that they don't like it!
To avoid any of the above happening, I now keep in mind the following criteria when choosing a present: select a well-known brand, is durable and good quality, fun, educational, sold at reputable stores that are always open for last minute purchases, allows for role play, is age appropriate, and fits the budget. One toy brand that fits this criteriais  Fisher-Price. Here's a list of a few of their toys on sale now at The Warehouse and Farmers, that will make the task of birthday gift buying a whole lot easier!
Check out this birthday gift guide. These toys tick all my birthday present criteria and more!
Franky Beats Bat & Boogie (main image) suits age 6 months+
A wonderful gift priced at $29.99 that continues the Bright Beats range and has an interactive aspect guaranteed to keep children entertained for hours, with touch activated lights and sounds. Available from Farmers, it comes in an open display box so gifters can trial it in-store. Read the OHbaby! mum product reviews.
The Little People® Songs & Sounds Camper, suits ages 1-5 
The perfect vehicle for giving a child a taste of the great outdoors! The push along camper features 40+ sounds, phrases & sing-along songs about camping, five ways to activate songs and a glowing campfire (who's got the marshmallows?). Better yet, everything stores inside for easy clean-up or on-the-go play. Priced at $45, this versatile toy suits kids from 1-5 years.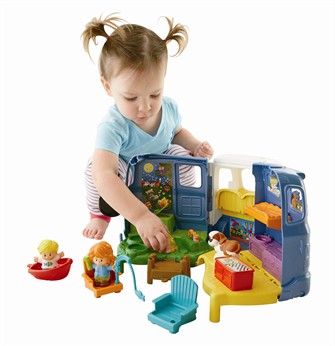 Smart Stages Tablet suits ages 12-36 months
For the kid that loves tech and the parent who wants to ensure any tech is educational! A super fun interactive tablet for those kids who may be familiar with iPads, Android tablets etc. and love the tech aspect of toys, immersing themselves in fun games and activities. Priced at around $29.99 this makes a fantastic gift. Read the OHbaby! mum product reviews.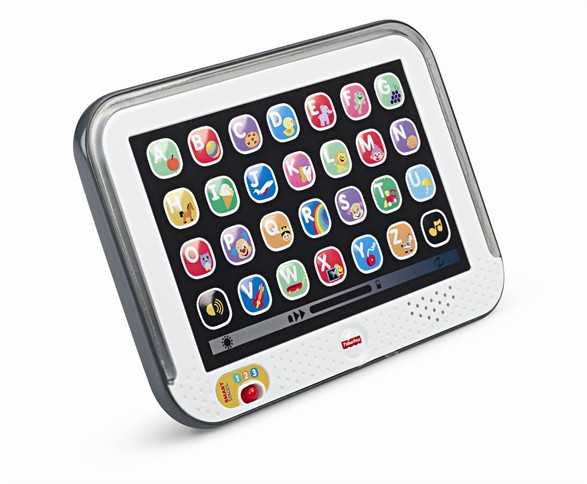 BeatBo Buggies suits age 9 months+

Priced at around $9.99 these are great little gift that can introduce kids to the Bright Beats range of Fisher-Price toys and will have kids dancing and grooving all over the place, they make for a great family or party type gift. Perfect for crawlers or near crawlers or any child that loves a car!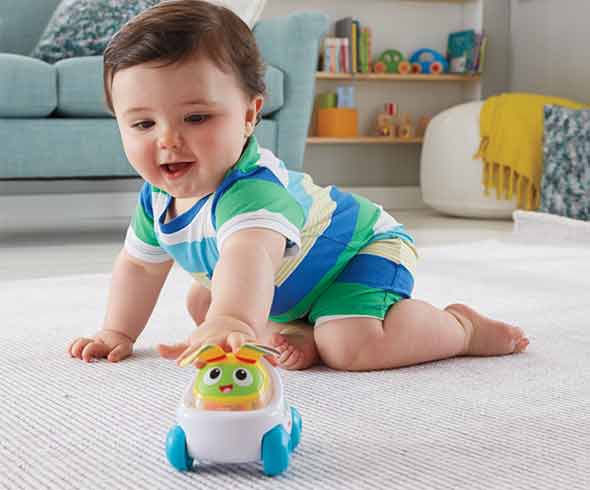 Pup & Sis Remote suits ages 6 - 36 months
Keep your baby from changing the channel when something's about to go down on The Bachelor by getting them their own! Available at Farmers and priced very reasonably at $15.99 (on sale down from $19.99) this can make a great accompaniment to another Fisher-Price gift. Lots of activities jam packed into a small device makes this the perfect on-the-go pressie to carry around (and easy to wrap!)