The joys of baby massage and skin hydration
There are quite a few things I didn't know when my babies were little, that I have since learned. Better late than never, as they say! However, when it comes to raising children we don't get a do-over, so it's really worth knowing the important stuff when it's actually important.
Take baby skin hydration for example. Moisturising your baby's skin may not be a top priority for most mothers as a baby's soft skin is often assumed to be hydrated enough. However, did you know that this often leads to a lack of moisture in a baby's skin?
When a baby's skin lacks moisture, it leads to dry skin, which can lead to a variety of skin conditions and problems. Itchiness, chafing and even eczema are caused or aggravated by dry skin.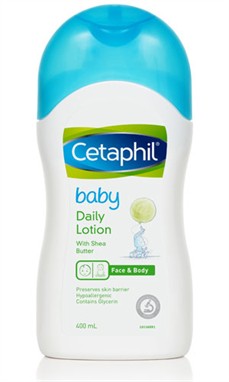 Knowing Your Baby's Skin
Your baby's skin is different from an adult's, and requires special attention and skincare. While it's true that a baby's skin absorbs moisture faster, it also loses moisture faster because the top layer of the baby's skin (the epidermis) does not attach as well to the layer below (the dermis). A baby's skin is thinner and a lot more susceptible to changes and environmental factors than an adult's. Having well-moisturised skin helps protect them from a myriad of other skin problems. By choosing a moisturiser designed with babies skin in mind, like Cetaphil baby daily lotion, you can be reassured that your caring for your baby in the best possible way.
Make Time for a Massage
One thing I wish I did more of when my babies were still babies, was regular body massages. Moisturising can be enjoyable both for you and your baby and as they are only little for a short time, make the most of this time with them. Creating a regular massage session will benefit your baby physically as well as emotionally. 
 Simple steps for a soothing parent-baby massage
Apply a suitable amount of Cetaphil Baby Lotion on your baby's palm. Gently circle each of your baby's palms with your thumbs, working the lotion in. Do this to the back of your baby's hands, then work your way up to their arms. Gently take a finger between your thumb and forefinger and tug very lightly. Repeat for all fingers, then work your way along your baby's legs and the rest of their body.
Its worth taking the time to create space for baby massage, and you and your baby will love this special chance to bond!