Mr Bear to the Rescue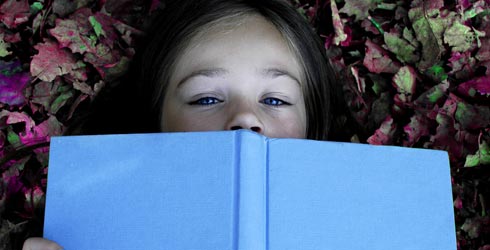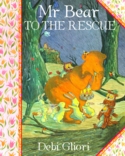 Mr Bear to the Rescue, by Debi Gliori (read by Paul McGann)
(Orchard, book + CD $29.99)
Most mothers are huge fans of books on CD, and I am one of those "most mothers". Anything that I can stick in the car's CD player to keep my daughter occupied while running errands is a good thing, and it especially helps if the story is entertaining so it doesn't drive me insane (because I have to listen to it too, of course!). The person reading the story also makes a difference -- I often wonder why publishing companies use certain readers for their books on CD, as the voices they sometimes select are annoying, or too slow, or too high, or too cutesy. So it's good to know before you spend the money on a book on CD whether it's going to be one you can actually stand to listen to. Fortunately, this one is eminently listenable, and the book that accompanies it is good fun too.
It's a dark and stormy night, and Mr Bear is tucked up in bed when there's a knock at the door. Mr Rabbit-Bunn is desperate for help, as his warren has collapsed, the Hoot-Toowits' nest has blown away, the Buzzes' hive is ruined and baby Flora is missing. Mr Bear to the rescue, then -- he gathers his tools (and a honey sandwich, just in case) and makes tracks for the tree his friends share. Mr Bear reminds me of the fix-it-all property manager type, doing his best to help his friends before the storm begins in earnest. In the end, he takes them all back to his own home in a hollowed-out tree for the night, with Mrs Bear helping him to sort everyone out and presenting him with a new "honey do" list before they all retire for the night.
This is quite a long book (30 pages) so better for older toddlers, but the story is entertaining for kids of all ages. The CD contains two versions of the story -- one where Paul McGann reads it straight through (just over seven minutes), and one with a chime to tell children when to turn the pages so that they can read along (almost eight minutes). The way the story is written reminds me a bit of recent children's films -- there is definitely some humour here that parents will appreciate as well. It's a well-told tale that will keep your little one entertained and engaged.