10 fun Valentine's day ideas that won't cost the earth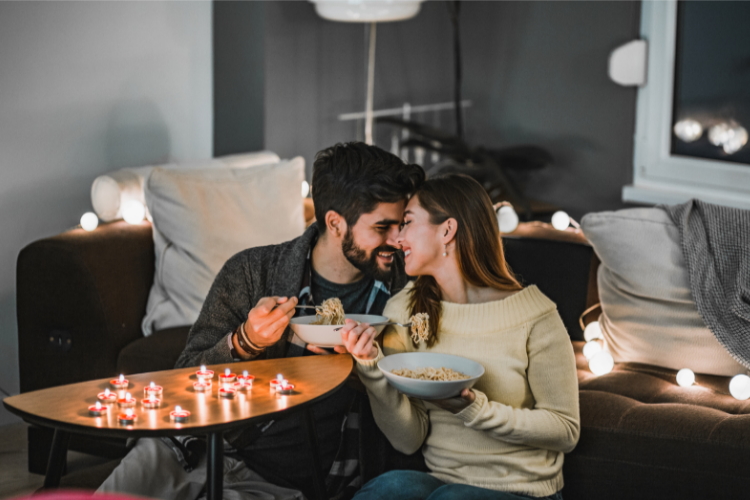 💕 Try and recreate your first date.
💕 Give the kids dinner early and make a separate dinner for the two of you with a few special ingredients.
💕 Organise a babysitter and go out for dinner, or dessert and coffee, and a walk.
💕 Bring out an old favourite movie you haven't watched for a while. Get popcorn, maltesers and drinks to enjoy.
💕 Have a picnic indoors. Lay a picnic blanket out with candles and your favourite picnic food and drinks.
💕 Make a meal together. Think of your favourite food and find a recipe you'd both like to try for the first time and give it a go.
💕  Write down a couple of lovely, funny or just awesome memories you have about your partner and put them somewhere your partner will find them - in the car, in their bag, in their coffee cup...

💕 Make a playlist of songs that are special to you both and listen to them together.
💕 Write a 'promise' voucher for each other, vowing to do something you know your partner hates to do.
💕 Send your partner a Valentine's Day card. Its fun - and these days surprising - to receive something positive in the mail!