5 tips for choosing nursery decor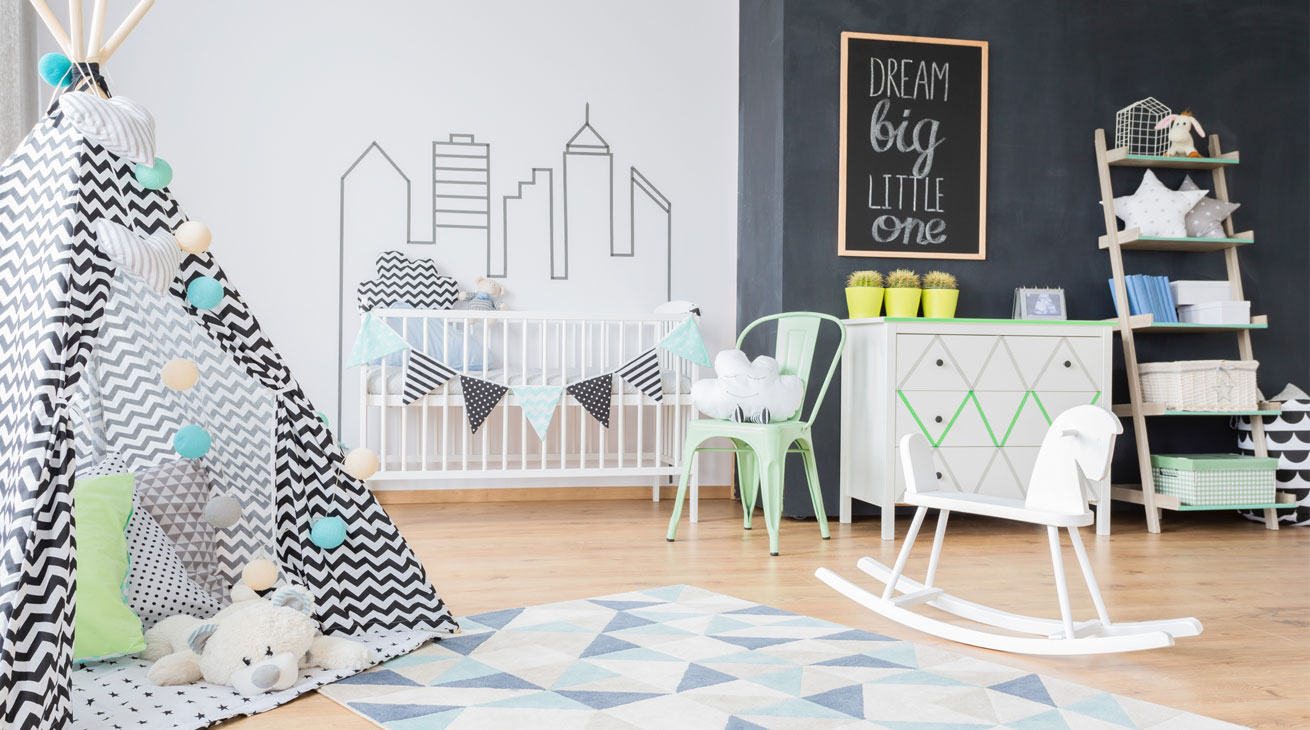 Nursery experts from Childsmart's Kidsline share their top 5 tips for choosing bedding and accessories to create the perfect nursery.
1.    Colour coordinate: many parents decide they want their nursery to fit with the theme of the other rooms in the house, so do use colours from other rooms in the house to create a nursery that fits in seamlessly with the rest of your home.
2.    Choose décor that will go the distance: opt for accessory pieces such as beautiful lamps and wall hangings that will grow with your child. Aesthetically and from a dollars and cents standpoint it makes sense.
3.    Get creative: Include a large accent piece on the wall or a cool rug to be the focus points of a room. Also don't be afraid to experiment with wall coverings such as Pro-Art wall murals or RoomMates nursery wall stickers by Childsmart - these are a great way to instantly individualise and update the look of your nursery.
4.    Opt for cute accessories: pillows with cute sayings, such as, "l love you to the moon and back" are very popular right now. These, along with wall art with cool catchy phrases, can add a really nice handmade, homespun touch.
5.    Finders keepers: go for a collection feel and choose different items to mix and match in different fabrics and textures to bring depth and individuality to the room. The Kidsline Avery appliqued fur blanket and Avery bumper (pictured below) offer a beautiful ensemble that can fit with a number of different colour schemes.
Pictured: (above) Kidsline Avery appliqued fur blanket RRP: AUD $24.95
and the Kidsline Avery bumper RRP: AUD $89.95