Mel Vaughan - Little Society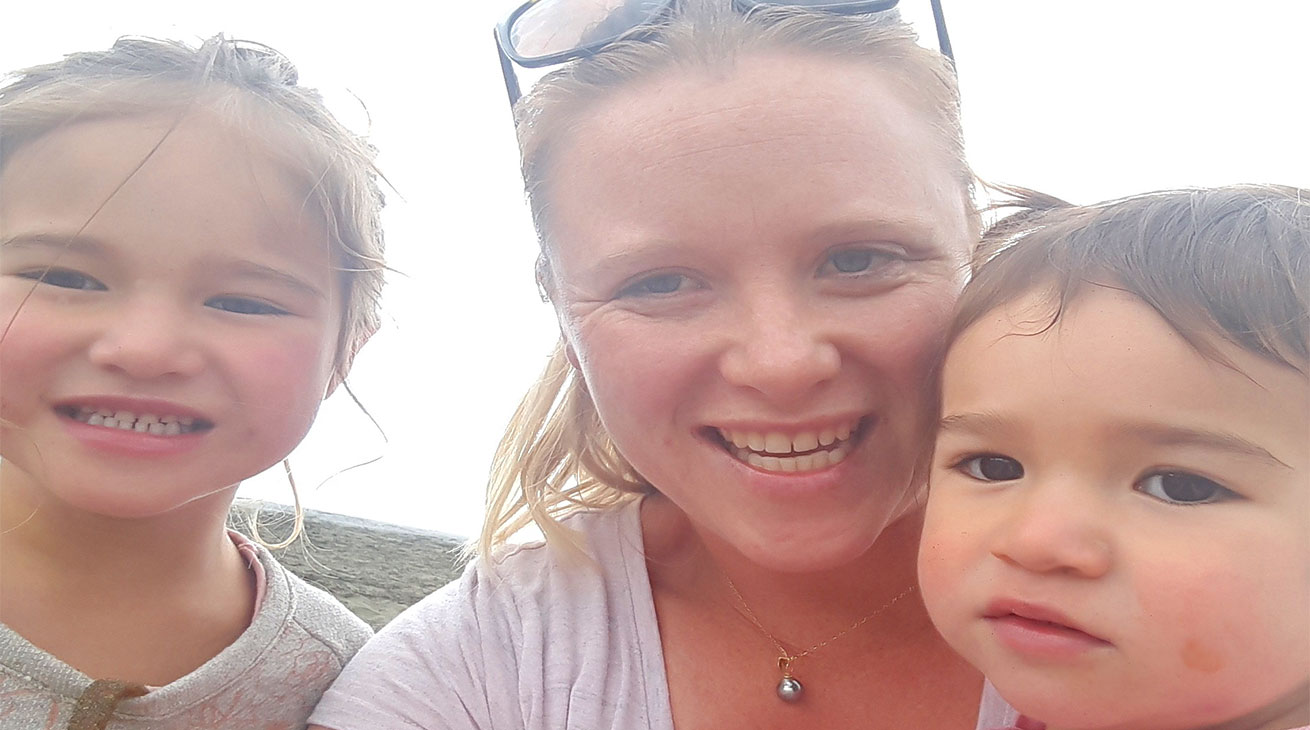 OHbaby! chats with Melanie Vaughan, owner of Little Society, and mum of two girls aged four and 19 months.
What is your role or job title?
Director + master of everything (website designer, marketer, graphic designer, buyer, accountant, warehouse, packing, distribution and sometimes even courier)
OB: Why did you set up your business?
MV: We bought the business as a skeleton and have grown it into what it is today through a passion for quality and style for baby and kids clothing and accessories.
OB: As a child, what did you want to be when you grew up?
MV: An underwater photographer. I made it someway there and am a qualified marine scientist – and this is my current job that pays the bills:-)
OB: Do you ever feel "mummy guilt" about spending time working instead of with your children? If so, how do you deal with it?
MV:Yes!! I really try to make the days off with the kids all about them and allocate the evenings once they are in bed to "Little Society" time.
OB: What do you do to get "me-time"?
MV: Fitness classes (with other busy mums)
OB: What is the smartest thing you have done with your business?
MV: Being open to continuing to learn, and adapt the business in response to feedback from customers and professionals. Also, to stay positive!
OB: What is your favourite thing about the business now? What do you most enjoy?
MV: My favourite thing is our customers, I love that we have started to grow a base of returning customers, and cherish each new customer that chooses to buy from us. I like to take the time to personalise the customer service so our customers know they are buying from a family just like theirs. I also enjoy viewing the new ranges from our brands (and struggle to be realistic about what we can afford – and not order the whole range!). I also love and get excited when we get an order!!
OB: What is the most surprising thing you've found in running your own business?
MV: The magnitude of things to do when running a business. It is a juggle and can be really hard to get things right, but I have learnt that sometimes the best thing (and it's ok) for the business (and family) is to let the experts take over.
OB: What is your philosophy to child-rearing?
MV: I wish that I had the answer to this! Every day I try to do my best with the kids, to let them have their "wild" time playing outside, encourage them to be creative, allow them to be bored, teach them right from wrong, but to also understand that there are things that mummy, daddy and they have to do each day to keep a family happy and functioning.