Birthcare's upgrade means more choice for mums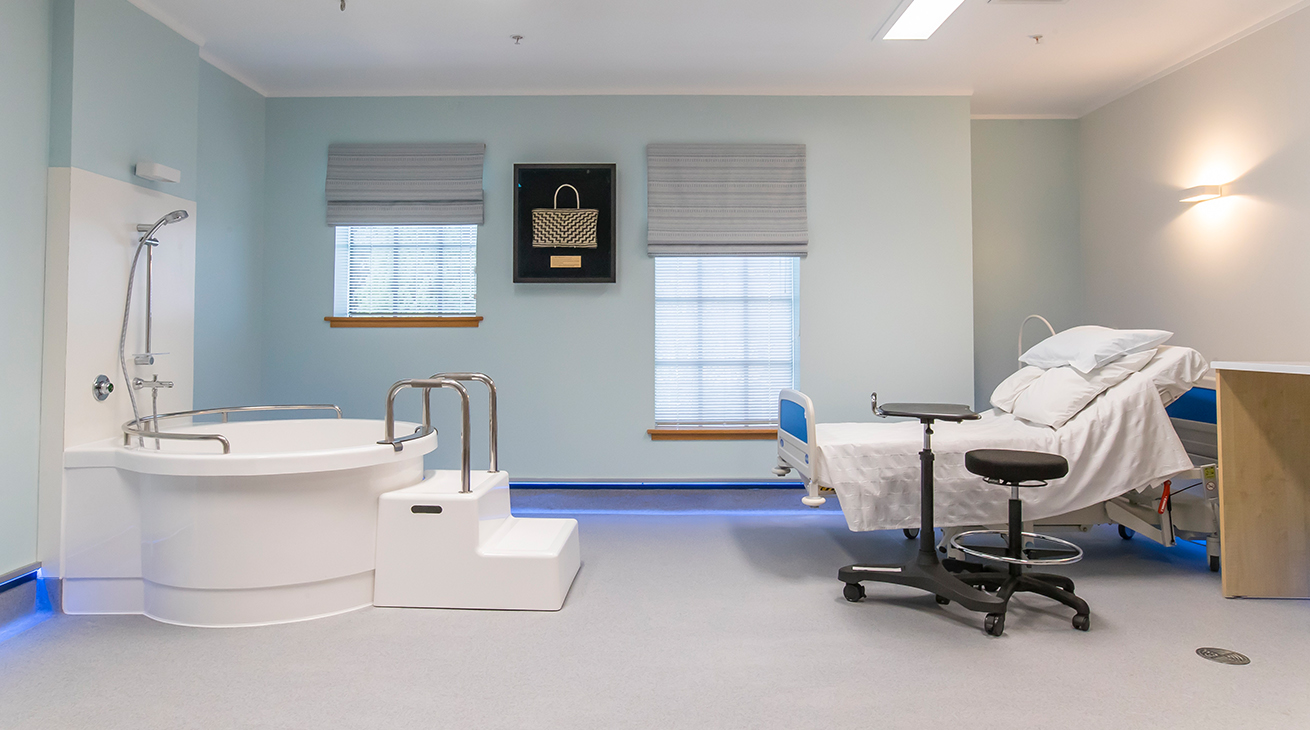 An upgrade to an Auckland birthing centre means mums now have more choice about where and how to give birth.
Parnell's Birthcare centre now offers more birthing options and improved facilities for women and whānau. Women giving birth at Auckland or Counties Manukau Hospital can choose to give birth or stay for three nights after their birth.

There are three refurbished birthing rooms, each now larger and has a birthing pool, birthing couch and controlled lighting to assist the mother in having an active and calm birth. Family are also able to join the mother in the room for additional support.
The opening also comes at a time when there is a call for renewed recognition for the benefits of primary birthing for Kiwi mothers and babies based on local and international birthing outcome datasets.

 "The refurbished rooms are an exciting development and we are already receiving positive comments from mothers and midwives about the new facilities and what primary birthing offers," says Ann Hanson, General Manager Birthcare.

The benefits of primary birthing for healthy, well women have been increasingly documented over recent years, are evidence based and are supported by local clinical data undertaken as part of the Primary Birthing Project.

The Primary Birthing Project is a collaboration between Birthcare, Auckland District Health Board and Auckland University of Technology School of Midwifery, and encourages women who are healthy and well to consider the benefits of birthing in a primary unit.

"There is an increasing trend of healthy, well women birthing in hospital when both our local and international evidence suggests both women's experience and clinical outcomes are better when women choose to labour and birth in a primary maternity facility (like Birthcare)," says Melissa Brown, Midwifery Director Auckland DHB.

"In a primary care setting, women are more likely to have a normal(physiological) birth, are less likely to have perineal trauma (tearing) or require an episiotomy as well as a reduced risk of bleeding after the birth (post-partum haemorrhage). The baby is also more likely to be well, remain with the woman and whānau and be breastfeeding," says Brown.

Auckland obstetrician Dr Nicholas Walker says that appropriate expectant mothers can be confident in Birthcare's criteria and their Lead Maternity Carer.

"Birthcare has comprehensive criteria for the suitability of women to use their facilities. Mothers can feel confident in primary birthing, in their own ability and that of their midwives and support team, who are assisting them through this special time," says Dr Walker.

Debbie MacGregor, Midwifery lecturer from Auckland University of Technology's Department of Midwifery says there is a need to debunk the concern that birthing outside of hospital for appropriate expectant mothers is unsafe and to build confidence in mothers and midwives to choose physiological birthing.

"As midwives we are trained to guide healthy and well mothers and babies through the entire birthing process, and if any complications do develop, we are able to transfer the mother to hospital," says MacGregor.