12 silver linings to having a baby during lockdown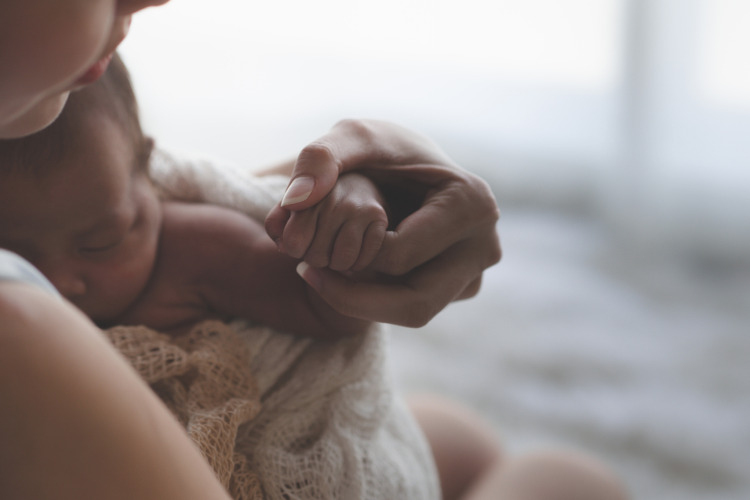 So, you're about to give birth and the country is in lockdown – how different the situation is from nine months ago when you conceived! Well, every cloud has a silver lining, so if you're feeling uncertain about how your birth will pan out in light of the COVID-19 health and safety measures now in place, read on!
1 You can get better acquainted with your new arrival without the constant stream of visitors to you and/or your hospital roommates.
2 You'll have time at home to get used to your post-baby body and give it time to recover in private.

3 It'll be so relaxing to simply enjoy looking after your baby at home and to get used to your new role with no pressure to get out and about, or to host anyone at your house!

4 In most cases, your partner gets to be with you for potentially more than two weeks paternity leave - and then they can take the paid leave after lockdown. Doubly wonderful if you have other little ones at home!
5 You can set your own terms around friends and family seeing baby online via FaceTime and Zoom. We suggest you decide on a time period and make that your 'available to call' time.
6 You can prioritise the people in your bubble (including yourself), and not feel pressure to make the house look presentable or to look like you're on top of things.
7 At the day's end, you won't have to wait in angst while partner contends with rush hour traffic to get home and lend a hand with the baby.
8 You won't be tempted to spend on non-essentials – and you'll soon work out what you actually need!
9 You can get used to breastfeeding and not having to be discreet about it as no-one is there to be discreet around.
10 With your partner being home, they'll get to see and better understand how demanding this 24/7 role of mama really is!
11 You'll be more likely to eat healthier home-cooked meals as takeaways aren't an option in lockdown (which means there's plenty of time for your partner to hone their cooking skills too!)
12 Since the shops aren't open to buy clothes for your new figure you have a perfectly valid reason to continue wearing your preggy jeans, or even PJs all day!
BONUS: OHbaby! Max content is free for a month so you have access to everything you need to know as written by experts - make the most of it!