Common questions parents ask about COVID-19 coronavirus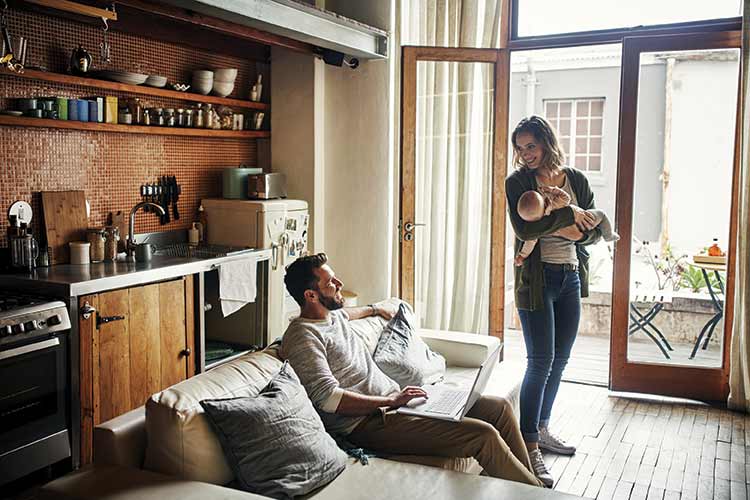 News about COVID-19 is developing hourly and as parents we have questions about how to keep our families safe and healthy. We've put together some answers to common questions that we as parents have about coronavirus COVID-19. This is a fast changing situation, so we will add and change things as new information becomes available. The good news for us as parents is that the are low cases reported for children and those cases have been defined mild.
What we do know is that being informed empowers us, it helps us feel less anxious and have some form of control. Knowing what actions we can take for ourselves, our babies, our families is something we can control which can bring peace of mind. Here are answers to some commonly-asked questions about coronavirus COVID-19 for parents.
What is COVID-19?
Recently, an outbreak of a new coronavirus disease now called COVID-19 (sometimes called novel coronavirus or 2019-nCoV) was identified. Coronaviruses are a large and diverse family of viruses which cause illnesses such as the common cold. The most recent diseases caused by coronaviruses include severe acute respiratory syndrome (SARS) and Middle East respiratory syndrome (MERS).
On 7 January 2020, Chinese authorities confirmed the identification of a new type of coronavirus now called severe acute respiratory syndrome coronavirus 2 (SARS-CoV-2, formerly known as 2019-nCoV). SARS-CoV-2 has not previously been detected in humans or animals. Laboratory testing ruled out other respiratory pathogens such as influenza, avian influenza, adenovirus, and the SARS and MERS coronaviruses. (source Health.govt.nz https://www.health.govt.nz/our-work/diseases-and-conditions/covid-19-novel-coronavirus/covid-19-novel-coronavirus-health-advice-general-public/covid-19-novel-coronavirus-questions-and-answers)
Where did COVID-19 come from?
COVID-19 was first reported in Wuhan City, Hubei Province, China. It has since been reported in other provinces and in other countries. The latest information on this is available on the World Health Organization website.
We don't know yet how COVID-19 is transmitted to people, but it's likely that it comes from an animal. A live animal market called the Huanan Seafood Wholesale Market in Wuhan City is suspected as the original source of COVID-19, but this has not been confirmed. Many initial cases involved people who worked at or were handlers and frequent visitors to the Huanan Seafood Wholesale Market. The Huanan Seafood Wholesale Market has been temporarily closed to carry out environmental sanitation and disinfection. (source: health.govt.nz   https://www.health.govt.nz/our-work/diseases-and-conditions/covid-19-novel-coronavirus/covid-19-novel-coronavirus-health-advice-general-public/covid-19-novel-coronavirus-questions-and-answers)
What are the signs and symptoms of COVID-19?
Symptoms of COVID-19 are similar to a range of other illnesses such as influenza and do not necessarily mean that you have COVID-19. Symptoms include:
fever
coughing
difficulty breathing.
Difficulty breathing is a sign of possible pneumonia and requires immediate medical attention.
If you have these symptoms and have recently been to overseas in an area of outbreak, or have been in close contact with someone confirmed with COVID-19, please contact Healthline (for free) on 0800 358 5453 (or +64 9 358 5453 for international SIMs) or your doctor immediately.
This chart that breaks down how the symptoms of various illnesses differ.
What should we do if there is a covid-19 case nearby?
If you learn of a COVID-19 case in your area the best course of action social distancing, which avoids transmitting or spreading the virus. This looks like: Avoiding unnecessary travel, staying close to home and limiting your time spent in places where large groups of people gather.
Hearing about canceled events and closures because of social distancing may be concerning, but health experts say this is actually a good thing. As stressful as it is to hear that festivals, concerts and sports events are closing, social distancing is an important weapon in "flattening the curve" of the infection's spread.
Read more about why social distancing is so important, and five things to know about coronavirus in your community. Plus, take action with the five steps the CDC recommends to prepare for coronavirus.
What can I do to keep my family from getting sick?
Experts recommend frequent hand-washing, cleaning 'high-touch' surfaces in the house regularly and paying close attention to hygiene. There are also some simple actions you can take to help boost your family's immune systems overall, like eating immunity boosting foods, taking vitamin c and echinacea, and staying active. 
If anyone in my family has symptoms, what should we do?
The Ministry of Health advises that you call your doctor or health care provider if you are showing symptoms of coronavirus that include high fever, cough and difficulty breathing.
Unless you recently traveled to an affected area or had direct contact with someone who had a confirmed case of COVID-19, it's likely that it will be difficult for you to be tested for coronavirus, even if you are showing symptoms such as a sore throat and fever.
Other steps to take, as recommended by the Ministry of Health:
Stay home except to get medical care.
Separate yourself from other people and animals in your home as much as possible.
Call ahead before visiting your doctor.
Wear a face mask if you are sick.
Cover your coughs and sneezes.
Wash your hands often.
Avoid sharing personal household items.
Clean all "high-touch" surfaces every day.
Monitor your symptoms and call your doctor immediately if your symptoms worsen.