Entertainment ideas for kids while schools are closed due to COVID-19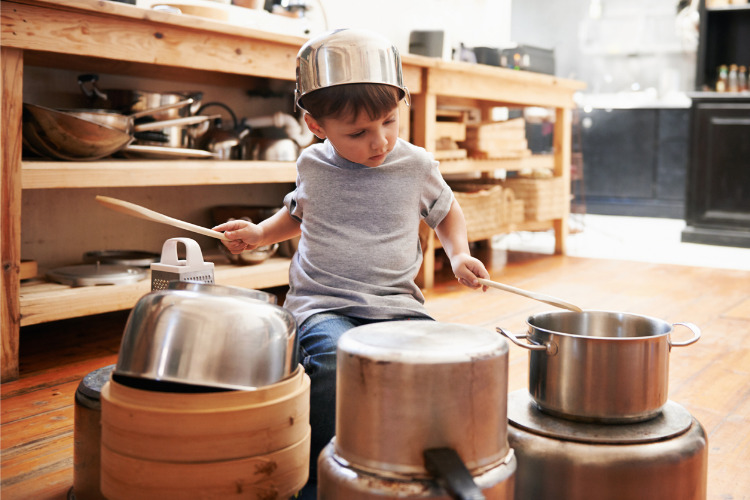 For parents with school-aged kids the holidays are usually something we plan for with lots of activities in mind. However, given that the COVID-19 virus has forced school closure, and things like trips to the movies and school holiday programmes will be a no-go, we've come up with a list of fun ideas to keep you all from going stir-crazy!
Get crafty, and experimental!

If you're able to leave the house, how about topping up your craft box while you're out? Stock up on things that are always useful like (coloured) paper, glue, crayons, safe paints and other preschooler-safe items that can be handy to have.
Make a pinecone bird feeder

Make your name twig craft

Try this colour match activity: Pick up a good selection of colour swatches from your local hardware store. At home, ask your child to find items around the house or outside that are as close as possible to the colours you pick out for them.

If you're already in isolation or are practising social distancing these activities use general household items you don't have to go out to get.
Make magic milk

Easy experiments with colour and density

Easy Easter eggs made from paper

ANZAC Day crafts for little fingers
Learn something new
Teachers will likely have online learning activities organised, but it's still a good opportunity for you to teach your little one something useful. Maybe they could learn how to:

tell the time on an analogue clock

tie their shoelaces

answer the phone in different situations

say a nursery rhyme

memorise a song

recognise different coin/note values

make their bed

fold laundry

set the table (can you see where we're going with this list?!)
Get musical
Offer any child some pots and a wooden spoon and they will soon be banging out a happy rhythm. Encourage musical development in your child with everyday household items and make your own upcycled instruments check out some ideas here.
Get active
Remember, most New Zealanders are lucky enough to have an outside space of their own so there's no reason why you can't head out into the back yard to burn off some energy.
A trip to a beach or a bush walk is fine too - just don't take public transport to get there! Also, be sure to stay well clear of anywhere you're likely to come within a metre of others.
Or how about setting up a treasure hunt or an adventure course, playing hide-and-seek, or enjoying old fashioned games like the three-legged race!

And if all else fails... get kids to clean your car!
Stay connected
Even for the introverts among us, keeping a social connection to the outside world is important, doubly so for little ones who are used to seeing and playing with their friends every day. So, enjoy the benefits of devices! Book in Face-time chats for your children with their friends so they can connect and continue their peer bonds. Create family chat times with grandparents, extended family, friends or neighbours who may be feeling a little isolated and in need of seeing your adorable kids!
Make memories
These are unusual times for all of us, and having extra time at home can actually create a wonderful opportunity to be creative in recording the thoughts and feelings of where your family is at in this season. Don't forget to include yourself, mama!

Depending on the age of your children you could:
Create a video with a family song or dance and messages of love to send to extended family.

Record your toddler helping bake or create something and virtually 'give' it to someone.

Create a simple questionnaire for each family member that journals all their favourites right now. Let your child help come up with questions to add an element of wild creativity!