How parents and kids can keep a healthy perspective about COVID-19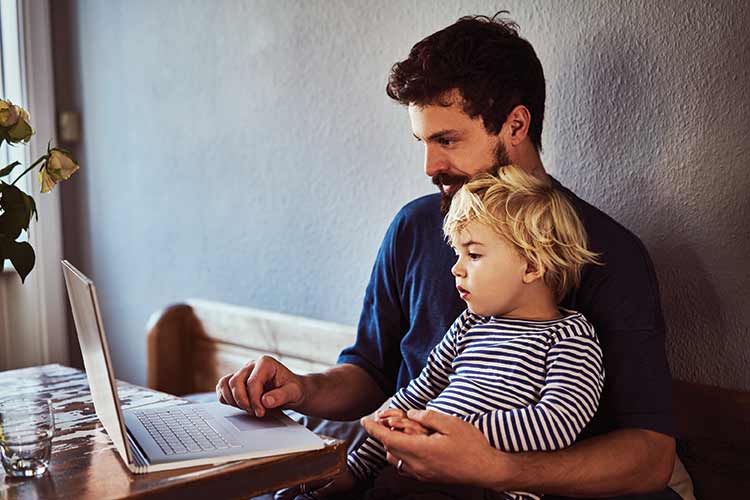 Psychologist Dr Melanie Woodfield shares how parents and kids can keep a healthy perspective about COVID-19. We interviewed Dr Melanie Woodfield about what parents and kids could be experiencing right now with the news and risks of Covid-19 coronavirus, at the top of our minds with such far reaching impact, and how we can make positive changes to our conversations, mindsets and surroundings to make a difference and help our families do well through this.
Things to keep in mind:
Firstly, anxiety is normal in this situation. Our mind is constantly scanning for threats and danger, and it's on high alert now. Our mind is doing its job, keeping us vigilant. Though we need to dial down the urge to 'fight, flight or freeze' in response to feeling under threat, as that's not what's needed in this situation.    
Sometimes parents worry that talking about COVID-19 will make their child worry or "give them ideas". The opposite is often true – bringing up challenging issues can help them make sense of confusing things they've heard or seen.
Age appropriate honesty is important. Saying "we'll all be absolutely fine!" is so tempting. We want to believe this, but we don't currently know that this will be the case. Think of, and mentally rehearse, a couple of key statements that are honest, but reassuring and developmentally appropriate. How about "we're doing everything we can to keep ourselves clean and safe" or "the doctors tell us that the best thing we can do is wash our hands, how about we sing happy birthday in a dinosaur voice this time?". Short statements, then distract and move on.
Keep adult conversations for when the kids are asleep. Even very young children can pick up on the emotional tone of a conversation, without understanding the concepts and words, and be left feeling unsettled.
Along those lines, make sure you minimise your exposure to sources of media that might be unsettling or frightening – for them or for you. Young children don't need to see the news. They will have gaps in their understanding of the situation, that they may fill with ideas that are even worse than the reality. When the children are occupied, sure, you need to be informed, but balance is important. Mix up your heavy Twitter feed with some comedy or music.
If you do find yourself upset in front of the kids, remind them that it's not their job to look after you. That adults look after adults, and kids don't need to look after adults. Young children are developmentally egocentric – if an adult is upset, they tend to think it's because of something they have done or said. So they need to be told simply that you being upset is not their fault. That you're thinking about something which makes you sad and worried, but you'll have a talk to your friend and feel better soon. Acknowledge your own worries, but communicate a sense of calm, and an ability to cope.
Children feel contained and secure when things are predictable and familiar. Try to keep the family routine the same, around bedtimes, mealtimes and the other rhythms of daily life.
Try to avoid big changes if you can. Consider postponing the planned change to a new daycare, or the bedroom swap with their baby brother.
Young children sometimes make sense of situations through play. You might notice themes of hospitals, sickness or doctors in their play – this is normal, and a part of how they figure things out. Even themes of illness and dying may be normal, depending on the circumstances.
Remember that lots of enjoyable things are still possible, even with social distancing – family dance parties in the lounge, nice warm baths, smoothies, walks in the sunshine, picnics on the grass, driving adventures in the car, bush walks…
When children are stressed, it's common for their development to stall or go backwards for a while. So if they start wetting the bed again, or are very clingy or having more meltdowns, try to see this for what it is and perhaps relax expectations for a wee while. Having said that, gentle limits are important for children to feel contained.
The same goes for you. Relax expectations and go easy on yourself. If you're needing to work from home, and the kids are there too – understand (and accept) that you won't be as productive, and that thousands of other parents will be in the same situation. These are unusual circumstances. A time for self-compassion and kindness to self and others.