How to talk to your kids about COVID-19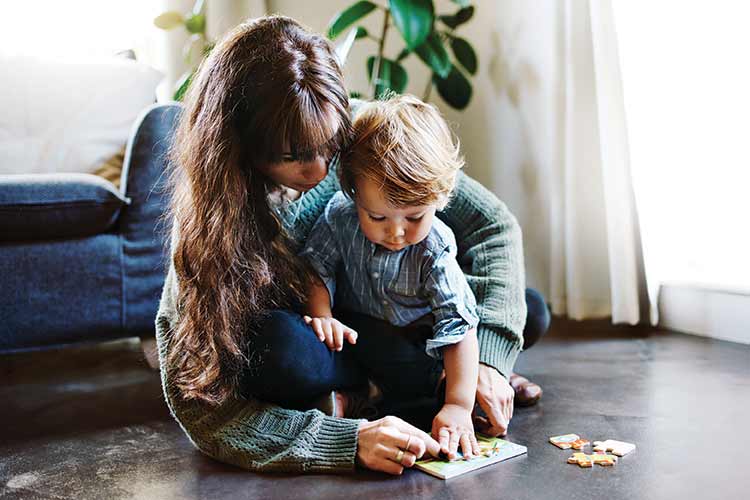 Watching the news and hearing mum and dad talk about coronavirus can be a little unnerving for little ones. You can help reassure and teach them about COVID-19 so they can understand the illness and be reassured. If your little one starts getting distressed through the conversation, give them some reassurance that they are safe and stop the conversation. The good thing is for most children and parents the coronavirus is similar to having a cold in healthy young people and the outcome is positive, this is great reassurance for your little one and you!
Kids react to stress differently than adults – they may withdraw or behave in a more 'babyish' way, seem anxious or clingy, be preoccupied with illness in their play or drawing, have problems sleeping or nightmares, or may get physical symptoms such as stomach aches or headaches. Here are some tips for supporting children:
Reassure

 

them they are safe.
Encourage

 

them to talk about how they feel.
Tell them they can ask questions

 

and answer these in plain language appropriate to their age – be honest, but avoid details which may distress or cause anxiety.
Tell them that feeling upset or afraid is normal, that it's good to talk about it and that they'll feel better soon.
Be understanding

 

– they may have problems sleeping, throw tantrums or wet the bed – be patient and reassuring if this happens. With support and care, it will pass.
Give your children extra love and attention.
Remember that children look to their parents to feel safe and to know how to respond

 

– reassure them, share that you are upset too but that you know you will all be fine together.
Try to keep to normal routines

 

– mealtimes, bedtimes etc. – allow them to get out and play, to go to the park etc.
We've found a few video's on the net for different age groups that help explain and talk about coronavirus and what they can do.