Things to do at home with the kids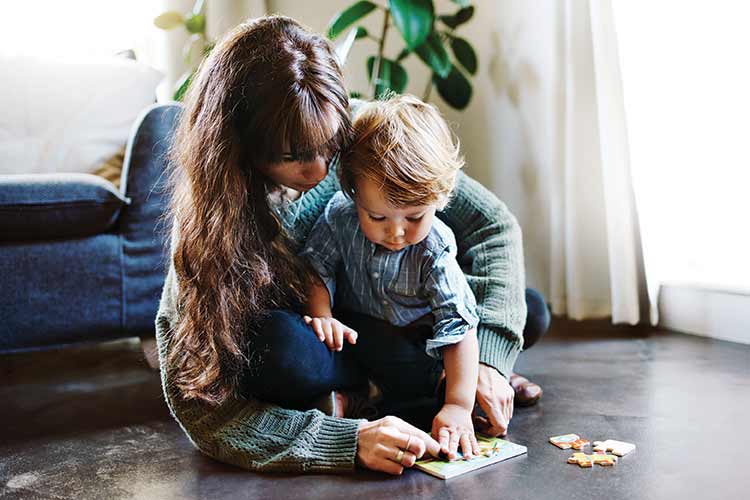 With self-isolation and potentially even quarantine on the cards due to COVID-19, you may be wondering how you'll entertain the kids. For onscreen entertainment, there's the likes of SKY kids' channels, Disney +,  Netflix and Neon to keep them occupied, and you can also watch cool stuff on the ad-free Heihei. And on YouTube, we love Dude Perfect - good clean fun for kids who like sports and comedy; Science Max and the wonderful Mark Rober an inventor and former Nasa engineer who comes up with fun scientific stuff for kids.
With a number of big tourist attractions like the Louvre in Paris being closed, they've opened up virtual tours you can take the kids on. Check out the Louvre Virtual Tour here.
For non-screen activities with the kiddos we have some great ideas in our PLAY section. Check out our top picks for indoor kids' activities below:
We asked our Facebook friends to choose their top movie picks for the under fives: here's their top 10:
1. Frozen (turns out Frozen 2 has just become available on Disney Plus - thanks Disney!)
2. Moana
3. Finding Nemo
4. Toys 1,2 and 3
5. Cars 1 and 2
6. Shaun The Sheep
7. Curious George 
8. Cinderella
9. Brave
10. How To Tame Your Dragon
Amazon Books
Amazon Prime members have unlimited access to a library of more than a thousand e-books, magazines, and comics through Prime Reading. If you don't have a Kindle, you can still access Prime Reading's wide variety of nonfiction, fiction, and children's books by downloading free Kindle apps on any devices. Not a Prime member? You can make the most of it by signing up for a free 30 day trial :) 
FREE AUDIBLE BOOKS
Audible has made available lots of audible books free during the Coronavirus period. There are some great books to choose from check them out online here. 
Some great educational and fun You Tube Channels
We have been fortunate to find some great you tube channels with out kiddo's over the holidays here are some of our top picks! let us know if you have any you'd add to this!
- Dude Perfect. Self described as "5 best buds just kickin' it. If you like Sports + Comedy, come join the Dude Perfect team!" These guys provide some great entertainment and laughs for kids and it's 'clean' they're pretty good guys having a good time! We want their 'job'!
- Science Max From his "about" page: Have you ever done a science experiment and wondered "What would this be like if it were HUGE?" Welcome to Science Max, the exciting new series that turbocharges all the science experiments you've done at home.
- Mark Rober - Ex Nasa - pretty cool dude - and really fun scientific stuff for kids. From his ABOUT HIM on his page: ormer NASA engineer. Current YouTuber and friend of science. Answers to some common questions: 1) I studied Mechanical Engineering in School. I did my undergrad at BYU and Masters at USC. 2) I worked for NASA JPL for 9 years, 7 of which were working on the Curiosity Rover (I made a video about it you should def totes watch cause it's probably my favorite of all my videos). I founded a company called Digital Dudz on my nights and weekends while working at NASA (also made some videos about that) and sold it to the guys who make Morphsuits in the UK. As part of the sale I quit my job at NASA and worked for them coming up with all their new costume ideas for 2 years. Recently, I was presented with an opportunity to return to my Engineering roots to come do some ideation type of work for a tech company near San Francisco. 3) Link to free and therefore substandard build plans for my custom workbench can be found below.
- The Hacksmith - Creates real life versions of some pretty cool movie props including Marvel movie character weapons - like Thor's hammer - it's pretty cool for the kids to watch and will keep them well entertained! 
Let us know you're favourite you tube channels and we'll add it to the list :)