Family time Q and A with singer Anika Moa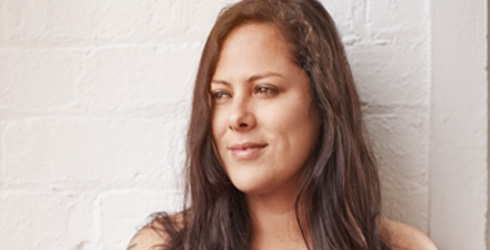 Recently releasing a new album: Songs For Bubbas, Kiwi singer Anika Moa  talks about life at home, her cleaning obsession and the Wiggles song that drove her to write her own music for toddlers. Anika Moa has twin boys aged two and a half with Azaria Universe. The boys' names are Barry Kowhai and Taane Diamond.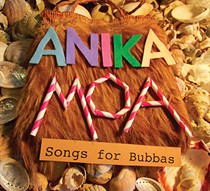 What made you decide to do the "Songs For Bubbas" album? (we've heard that The Wiggles played a role…)
Singing to my boys every night was a good incentive. Listening to "Hot Potato" was also driving me crazy so I decided that it was time to create an album of Maori/English songs for kids. I just love singing so recording a kids' album seemed like the most logical thing to do.
 What have been the greatest joys of being a mum to Barry and Taane?
 Seeing them grow and develop their own personalities as well as watching them bond with each other. I adore my sons!
What have been the biggest challenges of this role?
Are you kidding me? How long have you got? The challenges are incredible!! Mother guilt, questioning whether you're feeding them the right food, making sure they have good sleeping habits….the list goes on and on and on. It's hard and sometimes I feel a bit crazy but I'm sure all mothers can understand what it's like.
 What is your parenting style? (eg, authoritarian, laissez faire etc)
 I am the father and I'm a bit strict on them, however I have moments where I mellow out. I find it hard being a parent sometimes, but I take it in my stride.
 You've said in the media before that you have a "cleaning obsession". How does that work out when you have two boys who are likely to be making a mess day in, day out?
 I do have a cleaning obsession. It's funny because the boys know about it and love throwing food and their toys around the house just to see if they can get to me. I love/hate my obsession but I'm learning to relax when it comes to mess.  
 Tell us about your boys:
 Barry is super adventurous and Taane follows behind. Taane loves snuggles and food.
 If you were to describe motherhood in a song, what would the song be?
 4 Non Blondes, "What's up" or Beyonce, "Crazy in Love".
 What is the biggest obstacle to being a good mum in New Zealand today?
 Money and patience.
 Can you share some of the more helpful comments you've received from the general public about parenting?
 I wouldn't know where to start! There are so many– some are totally ridiculous but some are helpful. There isn't one specifically which I would say, however I recommend taking advice from someone who's been in your shoes before.