Judy Bailey's power saving tips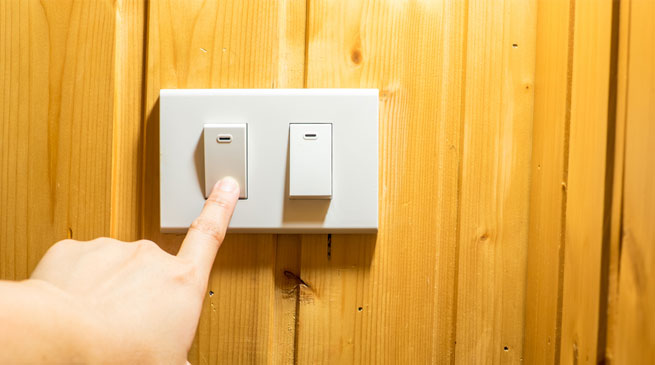 Coming into winter, power bills really begin to rise, and can have a big impact on your family. A new baby in the home can contribute further to the bills with extra heating, tumble drying and sterilising!
What's My Number ambassador Judy Bailey stresses the importance of budgeting and thinking about smart power saving habits. Judy has been working with the Electricity Authority and the Energy Efficiency and Conservation Authority (EECA) to develop some simple tips to help you manage your power bill as winter begins to bite.
Check your deal
As we move into winter we start to use more power – this makes it the perfect time to visit www.whatsmynumber.org.nz and check that you are getting the right deal for your lifestyle.
What's My Number is a free and independent tool which allows families to check to see if they are getting the best deal for their power – last year nearly one quarter of New Zealanders switched providers, saving an estimated $155 per switch!
Heat, insulate and save
According to EECA, many New Zealand houses have insufficient insulation. Check that your windows are sealed and stopping draughts. Having well-installed insulation will make your home warmer, drier and easier to heat. Remember, a healthier home can mean a healthier baby!
Light up your savings!
As nights are getting darker earlier, we are constantly turning lights on and leaving them on around the house. Replace the six most used incandescent bulbs with energy efficient ones, and you could save up to $120 a year.
Keep your home dry and fresh
Good ventilation is essential in your home, to maintain air quality, remove excess moisture, and to ensure your baby is breathing in fresh air. While winter is chilly, I recommend airing your house at least once a day, with open windows and doors, to create a cross-draught. This will replace stale indoor air with fresh outdoor air.
Use your appliances wisely
A new baby can mean more washing! And the winter months can mean more tumble drying. How you use your appliances every day can make a big difference to your power bill. Ensure your washing machine is using cold water. Warm washes use ten times as much energy as a cold wash. At four loads a week this could save you up to $75 each year.
Make the most of the odd sunny day in winter, and hang clothes to dry outside. Avoiding the tumble drier could save you around $200 per year!