A 'suite' babymoon in the city
Alanna Dennis and her partner escaped for an opulent night at the Hotel Grand Windsor, in anticipation of their third baby.
With our third child due in a matter of weeks, the offer of an indulgent couple's escape to Auckland's Hotel Grand Windsor was one we could not turn down.
We dropped our two-year-old and four-year-old off at their grandparents' house in the afternoon and drove to Auckland city for check in. This was their first time sleeping over at their gran's, so the night was also a trial run for the boys, should labour start during non-daylight hours.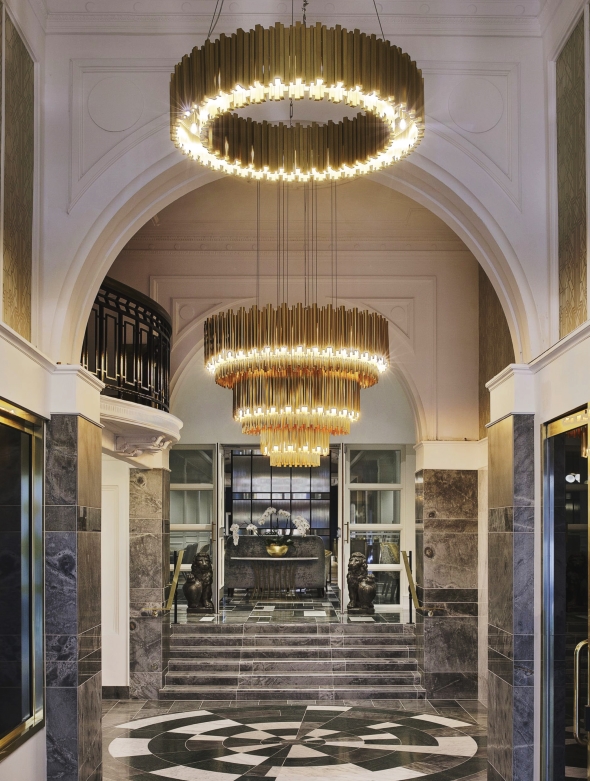 We were greeted on the busy city street by the concierge team – not just one, but four dapper gentlemen – who took our bags, took care of valet parking, and walked us to our hotel suite. We felt quite underdressed in our jandals and casual clothing as the art deco decor of the refurbished hotel was quite the opposite – very decadent and elegant.
Once in our room we were surprised to find a lovely spread of mini gourmet treats for afternoon tea. There was a mystery bag also, containing a thoughtful gift – a baby record book from the Hotel Grand Windsor team.
We each enjoyed a long uninterrupted shower and I enjoyed finally being able to wash my hair and shave my legs at my leisure, without little ones about. We put our feet up and watched afternoon TV in the giant soft bed, and there was still plenty of time to glam up for a dinner date at Cooke's Restaurant & Bar. This felt especially extravagant, knowing that all this was ours to enjoy while the kids were off elsewhere, being fed, bathed and prepared for bed – which can involve a long process of negotiation for us and our masterfully skilled boys, who are so good at prolonging lights out.
We snapped selfies in our suite, then sashayed down the hotel hallways hand in hand to the restaurant. The mood lighting throughout the hotel was quietly provocative and made everything seem surreal and magical.
We enjoyed a quiet dinner in the gorgeous Cooke's Restaurant. Grey velvet chairs cushioned us as we filled up on the most amazing cuisine. We had a selection of tapas – duck fat potato, lamb sliders, and buttermilk chicken nibbles – as well as delicious fish tacos and the signature dish of crumbed pork shoulder. As for drinks, Rob drank beer, and I chose carrot and ginger juice. Despite the hustle and bustle of Queen Street being only steps away through the hotel lobby, the atmosphere was tranquil.
Desserts were to follow – a decadent chocolate bar and ricotta cheesecake with lemon curd.
After that we were more than happy to rest up with our full tummies back in our hotel suite, watching some evening TV. A little heartburn and having to get up for the bathroom a few times brought me back to reality during the night, but the fluffy pillows and luxuriously soft bedding made my pregnancy discomforts all that more bearable.
Breakfast was delicious. We shared a full breakfast and hot cakes, paired with fresh juice and on-point coffee. The food was served beautifully and we enjoyed every element of our meals.
We had a lovely chat with the manager upon checkout, who shared some ideas about baby names. Overall it was a very relaxing – and timely – experience. Baby Coco arrived less than a week later!