Birth photography - Jennifer's words
What is it like when you see photos of your baby's birth?
"I was completely blown away. It was a very emotional time for me and my husband, and to be able to re-live those precious moments (that are so easily forgotten due to the blur of the day) was amazing. What I found truly spectacular and special was seeing all the things that I missed - the look on my husband's face when he first saw our son, or the look on my face when he was placed in my arms for the first time. I had many of my immediate family present and seeing their reactions was amazing too because at the time I wasn't focussed on them, I was only focussed on my baby. Then there were all the parts that I missed on the day due to being bedridden afterwards - the weighing of our son, all of his checks being done and our son being dressed for the first time. I will treasure all the memories I have (both in my mind and photographic) forever, and I would be truly heartbroken if I ever lost these special memories.
Having shared one of the most intimate moments of my life with Tamara, I consider myself lucky to have found a good friend and I wouldn't choose anyone else to take these pictures. I am having my second child soon and right from the start I knew that I wanted Tamara there again. Knowing what photos Tamara took the first time and how much I had missed due to being wrapped up in the moment, there is so much I want to see from this next baby's birth. I look forward to the days when my children ask about their births and I won't just have to try and remember what happened - I can show them. I tell my friends that birth photography is something that they absolutely must consider!"
Jennifer, who had a lovely water birth at Wellington Hospital where she and husband Jamie welcomed their beautiful son.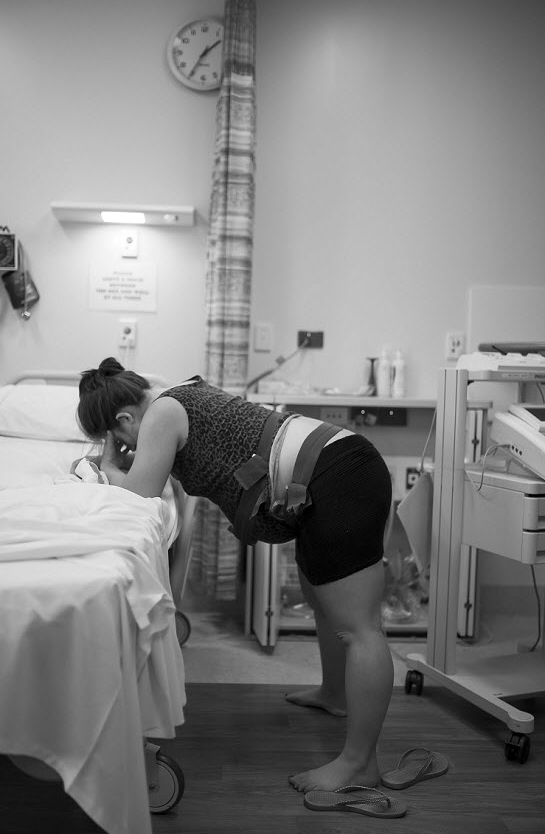 AS FEATURED IN ISSUE 34 OF OHbaby! MAGAZINE. CHECK OUT OTHER ARTICLES IN THIS ISSUE BELOW