Birth photography - Sarah's words
Welcome Te Mana
The birth of Te Mana was quick and sweet. He was met by those ready to love and care for him, his family. Te Mana's older sister was home from school and present just moments after Te Mana was born. Once she heard baby cry, she peered through the crack in the door curiously to see her new baby brother for the first time, before coming into the bedroom for a closer look.
Te Mana's mum showed strength and absolute trust in her body during such a blessed time, and delivered her baby boy at home - her fourth home birth.
What was it like having a stranger there?
"Having a couple of coffees and chats with Tamara beforehand was a good idea, as the respect and celebration of natural processes for women in birth, and the way in which birth empowers women, was something we both had in common. During active labour and birth, I really had no awareness of Tamara being there and she quietly captured the moments after Te Mana was born."

Te Mana's mother, Sarah, who birthed in the comfort of her own home.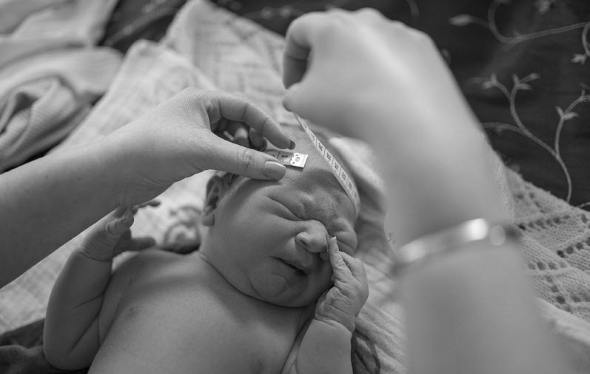 AS FEATURED IN ISSUE 34 OF OHbaby! MAGAZINE. CHECK OUT OTHER ARTICLES IN THIS ISSUE BELOW