Announcing Pregnancy
So, you've peed on the stick, and confirmed you're in the family way. Now comes the interesting part -- how to break the news to everyone else?
Here are a few clever and cute ideas to help you create the first of many enduring memories of your baby to be.

Put it on credit
Rip off the Mastercard ad by creating your own.  Here we've used a family party and the tag line "Party Hat $2.00, Banner $3.95, Cake $24.95, Knowing there are four people in this picture: Priceless"



Say Cheese!
At a family gathering, get everyone together for a group shot. You take the photo.  First time get them to "Say Cheese!," then "December the 7th!," then "Surprise, I'm Pregnant!"  You'll get a great shot of their reactions!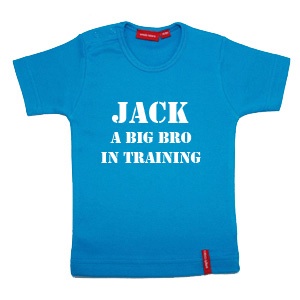 Wear it my way
Dress your older son or daughter in an  "I'm The Big Brother/Sister" t-shirt and get them to walk in proudly to nana and grandad's house.


Get a bun in the oven
Put a bread roll in the oven and take a photo of yourself and your partner looking at it.  Send it on an e-mail.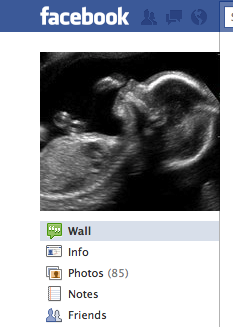 Facebook Profile
You could quietly change your Facebook profile to your ultrasound picture and see how long it takes for people to write "Congratulations!" on your wall.



Birthday wishes
If it happens to be the birthday of the person you're wanting to tell, then you could present them with a birthday cake with "Happy Birthday Aunty" written on it.



Here are some more ideas from our OHbaby! Facebook fans:
*  Trish handed her mum a pair of booties and said "Here you go Nana."
*  Holly tells her parents-in-law via text message - while they're in the same room. She says it always gets a giggle.
*  Vanessa gave her mum a little Swarvoski pram and says as soon as she opened it they were in tears.
*  Nerissa took a picture of the positive pregnancy test, added "See you in nine months Daddy" and saved it as their computer's screen saver.