How to get your kids back into play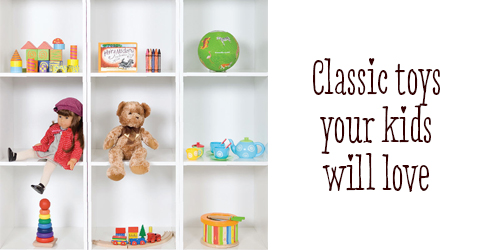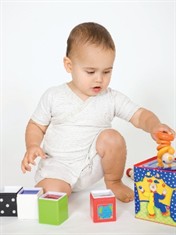 Play is child's work. It's how they develop their skills, exercise their young minds and give their imaginations a workout. So why, with a house full of toys, do children still find it difficult to keep themselves busy? A lot of it comes back to that age-old adage of quality over quantity. We're not talking expense, but rather the tried and true — the toys that have stood the test of time and remain perennial favourites for generations of children.
"A toy should be able to do at least three things. If a toy can do more than one thing it encourages the child to find out the full range of what this toy can do," says Maureen Perry, an early childhood educator who runs parent and infant classes in Auckland.
But that doesn't mean you need a toy with literally all the bells and whistles. Just look at how much you can do with a whisk — you can use it as a drum stick on a bucket, swirl it through water, making patterns with it in the sand, suck on it… the list is endless. That's the sort of multi-use object Maureen Perry and other educators recommend.
Many of the classic toys that have stood the test of time meet this requirement of being able to do at least three things. Here are OHbaby!'s picks for the toys that all children should have. They might be the kind you yourself played with when you were young, and doubtless your future grandchildren will enjoy too. A ball, a doll, a drum - some toys never go out of fashion.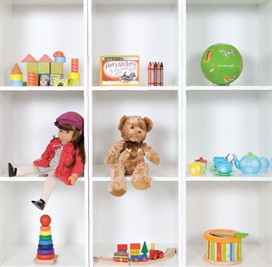 TOP TOYS: (as pictured, left to right from top row above) 
Blocks: Coloured Assorted Shaped Blocks from www.babyfirst.co.nz

A book: Hairy Maclary from Donaldson's Dairy Board Book available from all good book stores

Crayons: Crayola My First Jumbo Crayons (12-pack) Crayola Large Washable Crayons (eight-pack),

from all good toy stores

A ball: Wild Animal ball from Mainly Toys, go to www.educationalexperience.co.nz

A doll: Miss Annabelle Corolle Doll from www.littlefunkymonkey.co.nz

A teddy bear: Brown Barnaby Bear from www.bearessentials.co.nz

A tea set. There's a good range of tea sets at www.mainlytoys.co.nz.


A stacker toy: Melissa & Doug Rainbow Stacker, for stockists visit www.childsplay.co.nz

 A train set: Wooden Train Set Circle from www.bebabo.co.nz

A drum:

Early Melodies Wooden Drum from www.nakedbaby.co.nz
Prices and stockist infomation correct at time of printing: September 2011