Breastfeeding facts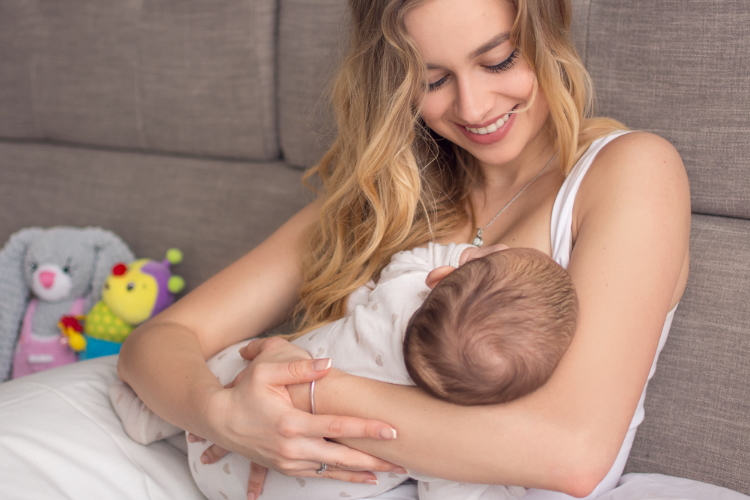 Breastfeeding plays an important part in the health and wellbeing of babies, mothers and whanau/families. Breastfeeding gives our children the very best start in life.
Breast is best for baby because:
Breastfed babies are less likely to have tummy upsets, respiratory infections and ear infections - or if they do get these illnesses, they may be less serious.
Breastfeeding decreases the risk of Sudden Infant Death Syndrome (SIDS).
It helps a baby grow and develop physically and emotionally. They feel secure, less anxious, and more settled and happy. Sucking is rhythmic and comforting and very good for the development of the baby's brain and nervous system.
Breastmilk is easily digested and provides the best nutrition for a baby. It is always fresh and immediately available.
Breastfeeding helps reduce the risk of obesity, diabetes and cardiovascular disease in a baby's later life.
Breast is best for mum because:
It reduces the risk of breast cancer.

It may reduce the risk of ovarian cancer, osteoporosis, and hip fracture later in life.

Breastfeeding may help with losing the weight gained during pregnancy.
Breast is best for both mum and baby because:
Skin-to-skin contact with a well baby is a wonderful way to recover from birth for a mother and baby, a way to start intimately connecting to a baby and a great boost to breastfeeding beginnings.
Oxytocin has been described as the 'love hormone' and it is secreted when falling in love with another adult, or a baby, and it makes mothers feel relaxed, contented and less anxious.
Mothers who breastfeed experience surges of oxytocin every time they breastfeed their babies. Skin-to-skin contact helps this hormone start and keep working.
Oxytocin also makes the cells that are wrapped around the milk making glands in breasts contract, which starts breastmilk flowing. A baby sucking at the breast triggers milk let downs during breastfeeds and at the same time a mother's uterus contracts to help it get back into shape faster.
Exclusive breastfeeding is important because:
Exclusive breastfeeding is recommended until the infant is around six months of age. Exclusive breastfeeding means that only breastmilk, from the breast or expressed and prescribed medicines have been given from birth.
Exclusively breastfed infants can meet their fluid requirements with breastmilk and do not need water or any other drinks or food.
Exclusive breastfeeding protects the infant from infection, because baby is not given any other food or drink that may contain harmful bacteria. Breast milk also supplies antibodies, and immune cells that help baby to resist infection.
After around six months of age, exclusive breastfeeding alone is not enough for baby to grow and develop. Complementary foods (solids) should be introduced with continued breastfeeding until at least one year of age, or longer.
Content supplied by the Ministry of Health, for more information see www.breastfeeding.org.nz .