Artemis: Supporting mums with all natural, plant powered remedies that really work
Many women are eager enjoy the part of motherhood that is breastfeeding, but it isn't always as straightforward as we might hope. Just because breastfeeding is natural, it does not mean that it always comes naturally. Even second- and third-time mums may find breastfeeding challenging, as every baby is different, and every situation comes with its own set of circumstances.
Plant remedies can positively impact on our health and wellbeing, and the start of life is no exception. For hundreds of years, plant formulations have been used to provide natural support for breastfeeding mums.
Artemis products are high strength, natural plant remedies, so you won't find them on supermarket shelves. Ask at your local pharmacist or health store for these solution, or shop online at www.artemis.co.nz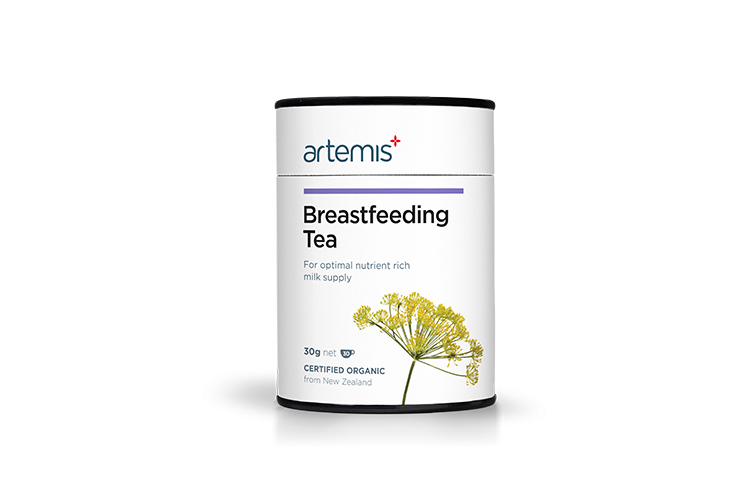 At the ready to help nourish and soothe mum and baby, Artemis Breastfeeding Tea provides natural, organic, powerful plant-based support for the production of quality breast milk.
Tea remedies are an easy way to absorb valuable nutrients quickly, and also contribute to your daily water intake, keeping you well hydrated while supporting your milk supply and health.
Artemis Breastfeeding Tea is a traditional formula that blends specific plants together to help support milk supply in nursing mothers. It is tried and tested and one of our most highly recommended and reviewed products by mums.
The superstar plants in our blend are:
Fennel, widely used in traditional herbal remedies to support the supply and quality of breastmilk production. The added benefit from fennel is, via your milk, that your baby gets special volatile oils that help relax the digestive tract and reduce wind.
Chamomile is the quintessential new motherhood herb and known to be calming. It helps soothe the after-effects of birth and support mum and baby's nervous and digestive systems.
Aniseed is a galactagogue which means it supports the normal flow of breastmilk. It also helps to reduce baby's wind, which will help soothe and settle baby's tummy.
Nettle is another support to milk production and the nutritious quality of breastmilk. It contains essential minerals, vitamins and enzymes to help your body strengthen after birth, and to form new blood cells to recover from blood loss.
Raspberry leaf supports milk production. It also helps strengthen pelvic tissue and supports the recovery of strained pelvic floor muscles.
Sometimes it is not milk supply that can make breastfeeding difficult but sore, cracked nipples or trouble latching. Midwives and lactation consultants are your go-to experts and will be there to support you with proven techniques.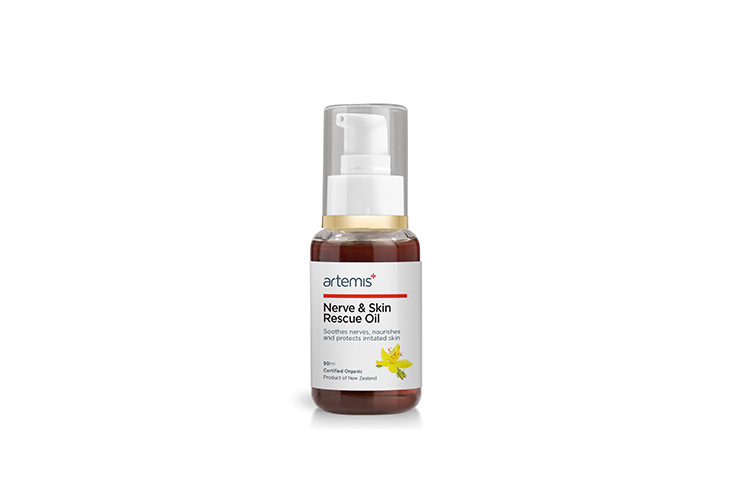 You could also try Artemis Nerve and Skin Rescue Oil, containing fresh plant extract of New Zealand wild-grown St John's wort extracted in an organic oil base. St John's wort is scientifically researched and shown to support skin healing and preserve skin integrity.
Containing 100% natural, organic, non-GMO plant ingredients, Artemis products are suitable to be taken during pregnancy and breastfeeding, giving you peace of mind that you are nourishing your body, and your baby's body, without any nasties.
Buy online at artemis.co.nz or find the Artemis range at Health 2000, Healthpost.co.nz, Pharmacydirect.co.nz, Hardys and leading pharmacies and health stores nationwide.
Use OHBABY15 online at www.artemis.co.nz to receive 15% off on Mother and Baby products until 31 January 2020. This offer does not apply at any other retail outlets
Always use as directed. If symptoms persist, see your healthcare professional. Artemis Brands Ltd, Dunedin. TAPS: PP4657