Be travel ready these holidays
Ready set go! If you're travelling with children for the first time these holidays, you'll want to be as prepared as you can be. Having some key travel essentials with you will ensure your trip is as smooth sailing as possible. Mountain Buggy have a great range of essentials to help you on your way.
Check out their compact buggy – perfect for taking baby all the way to your plane seat! The Mountain Buggy BYO highchair will save you from having to hold baby while they eat and might also come in handy as a safe place to put them while you unpack. Shop till you drop or explore the sites more easily with the Mountain Buggy juno baby Carrier, and avoid having to carry your bigger kids when they get tired with the bagrider! Check out more of the great features below and look forward to travelling with your little ones these holidays!
nano buggy
A compact buggy that you can take on board right to your seat will keep your child comfortable, safe and secure and will make life a lot easier for you. Nano is an award winning stroller with a 20kg seat load, for growing toddlers. Travel in style with the new Mischief in the Meadow hood print that celebrates the Year of the Rat 2020. A 'mischief' of rats play amongst a midnight meadow of lucky flowers, which is portrayed and inspired by the millennia old Chinese painting technique of ink wash.
Pod high chair
When you have arrived at your destination, a BYO highchair like the compact and lightweight pod can be a life saver. If your accommodation or local cafe has no highchair or a highchair that isn't as clean as you would like, you'll have one in your bag to use confidently. The Mountain Buggy pod secures neatly to most table-tops and folds down to fit easily into handbags, buggy gear trays or compact storage spaces.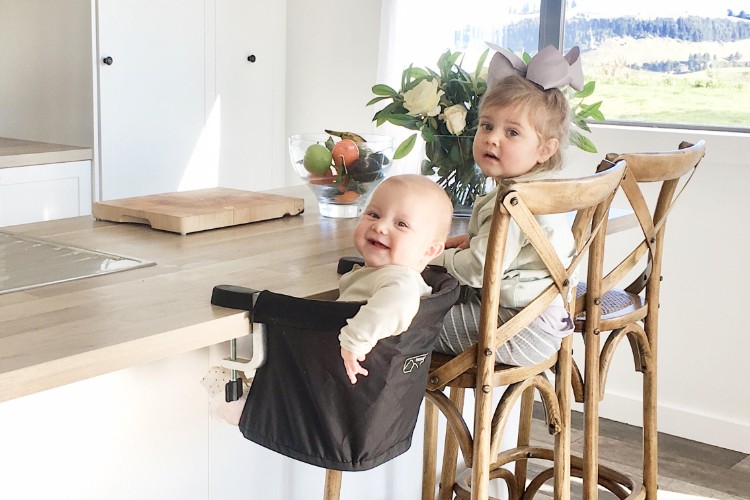 juno baby carrier
For walks around your holiday location or as an alternative to use at the airport, a baby carrier like the Mountain Buggy juno is ideal for newborns up to toddlers. With four medically approved carrying positions (face in, face out, hip and back), there is an ideal mode to suit you. Mountain Buggy's multi functional baby carrier transitions seamlessly from newborn to toddler and provides a hands free, hands through connection with the cleverly designed hands through connection pouch.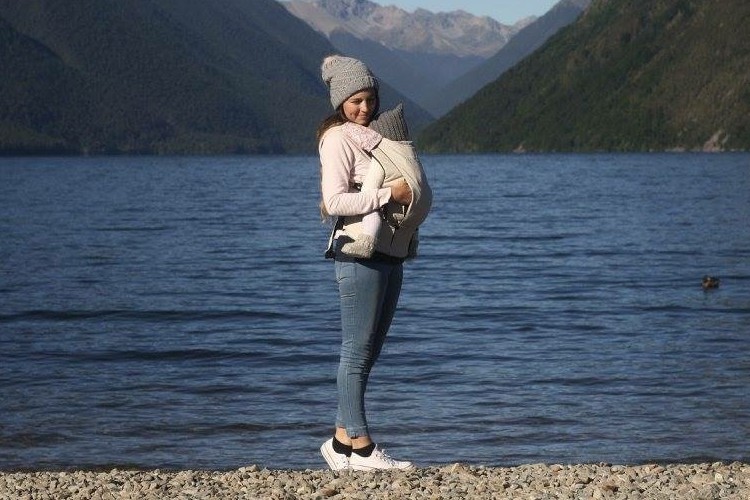 bagrider suitcase
And if you're travelling with multiple kids, a carry on suitcase that can double as a seat for tired little legs will come in handy. Bagrider is an innovative concept that is seen in terminals around the world, and turns heads.  It offers effortless travel time for families, as it transforms into a travelling seat for toddlers up to 15kg/ 33lbs, whilst still retaining its luggage storage capacity. When not a travelling seat, bagrider can quickly transform back into a normal 2-wheel carry on suitcase! It also comes with a cushioned seat liner and a three point harness for safety.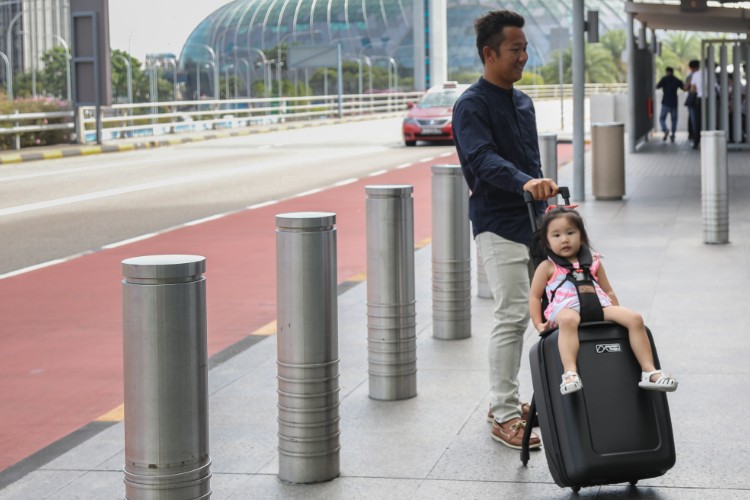 With a little research and pre-planning before your travel day, whatever travel essentials you decide to take with you will be an investment - ensuring your holiday is an enjoyable one right from the start!