Big is better
OHbaby! managing director Angela Pedersen took the new 7-seater Toyota Highlander hybrid for a spin.
I'm excited about the new Toyota Highlander range and the fact that they've introduced a hybrid that has two tonne towing capacity! This spacious and safe SUV is the perfect family everyday run-around vehicle but also amazing for family holidays. Towing the boat, trailer or caravan? No problem. Kids plus friends? Not a worry, it seats seven!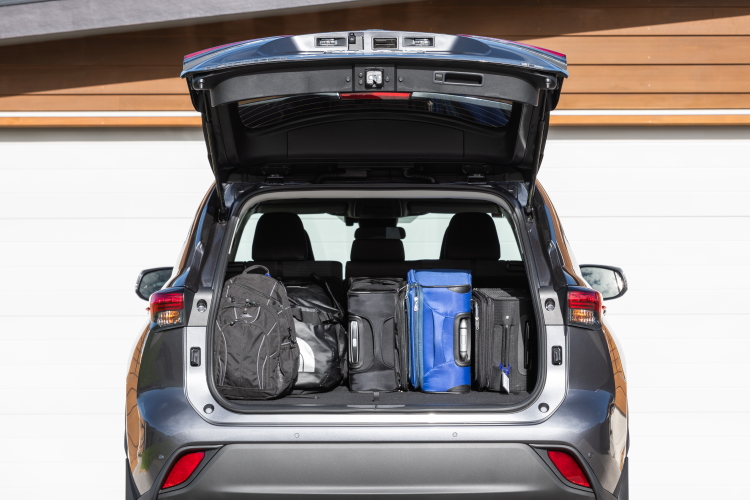 The more fuel-efficient 2.5 litre hybrid range (starting from $63,990 drive away) delivers 5.6 litres per 100km and 128 grams per km of CO2 emissions, as opposed to the 3.5 litre petrol V6 (starting from $60,990) giving 8.8 litres per 100km and 205 grams per km. For the $3K more, you're getting fuel efficiency that will save you the equivalent of that in the first two years, so it pays itself off and you're producing lower CO2 emissions. Win-win!


The Highlander is a perfect vehicle for your growing family. This seven-seater comfortably seats five children, when using those two extra seats. It also fits three car seats in the back, all with Isofix fittings and seat belts. Plus, you can access the far back row by moving passenger seats forward rather than fumbling around through the boot!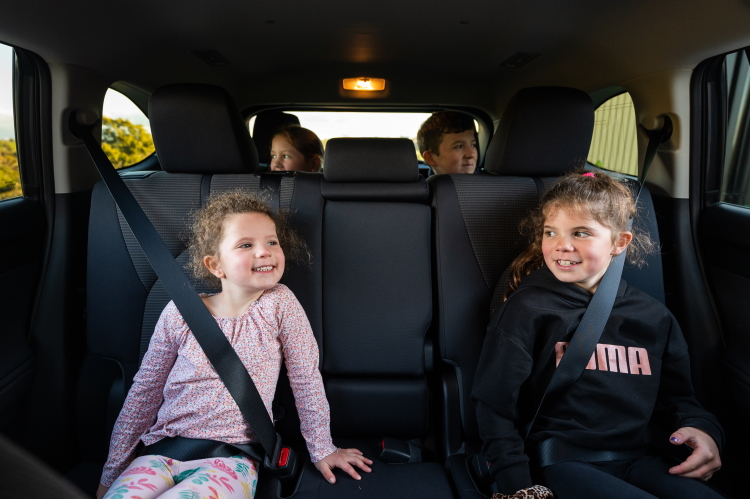 Made in the USA, it's probably a smaller sized SUV to the mammoth ones in the States, but by NZ standards, let me tell you – this is spacious! It also comes with all the tech bells and whistles with Apple CarPlay and Android Auto.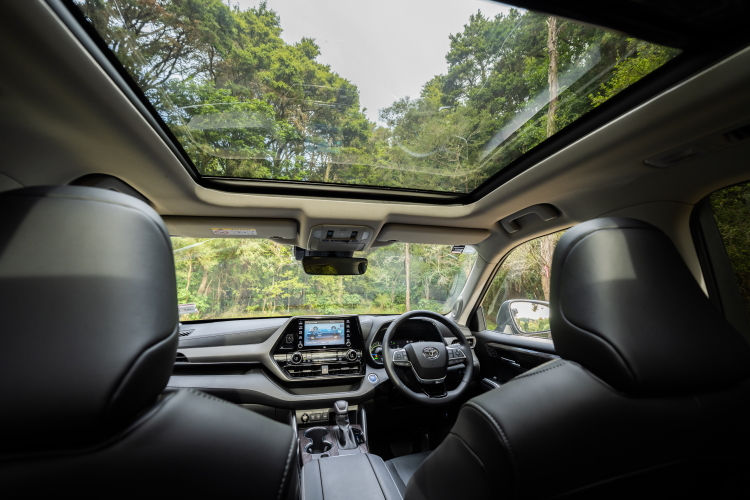 With five USB charge ports, there is no risk of running out of juice on the iPad or other devices while on the move, or if you've got a mixed bag of ages, the tweens won't lose charge either (gotta upload those road trip selfies!).
Did I mention safety? The fleet all come with rear-view cameras on screen and Toyota's Safety Sense Package. This includes curve speed reduction (if you're coming up to a corner a bit fast), intersection turn assist, emergency steering assist (to ensure pedestrian and passenger safety), and intelligent clearance sonar to stop the car from hitting something you can't see when reversing. Handling and drive ability is seriously amazing across the fleet, on both urban and rural road settings.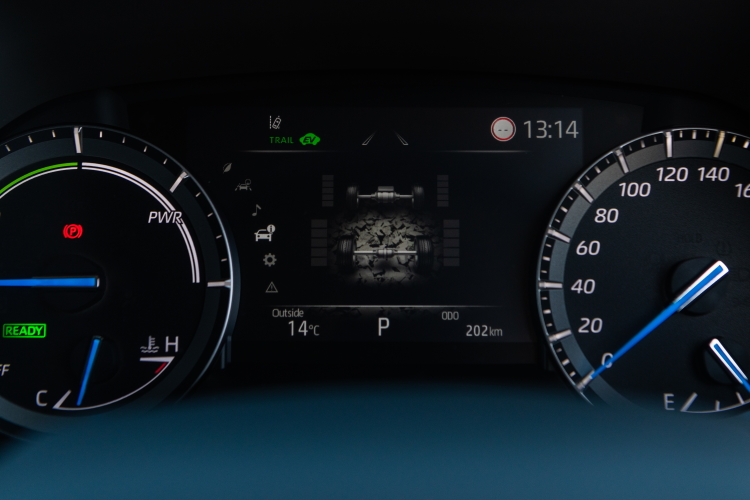 Purchasing the new Toyota Highlander also comes with the Toyota Service Care advantage for five years at a guaranteed rate ($270 per annum for the 2.5l hybrid) so you'll have no unexpected servicing costs.
With space to fit a growing family, safety to protect them, fuel efficiency and low CO2 emissions, the ability to tow with a hybrid and great handling – this is one SUV worth considering to become part of your family memories.