GENTLE CARE FOR BABY
Our new and improved baby care range gently cleanses, nourishes and protects young delicate skin.
A baby's skin is more vulnerable than an adult's because its protective barrier is thinner and not fully developed yet. That's why it's so important to take extra care. The ecostore baby range has been developed with this in mind and is made from safe and gentle plant and mineral-based ingredients. The range is dermatologically certified for sensitive skin and is free from SLES, parabens, silicones, synthetic dyes or perfumes.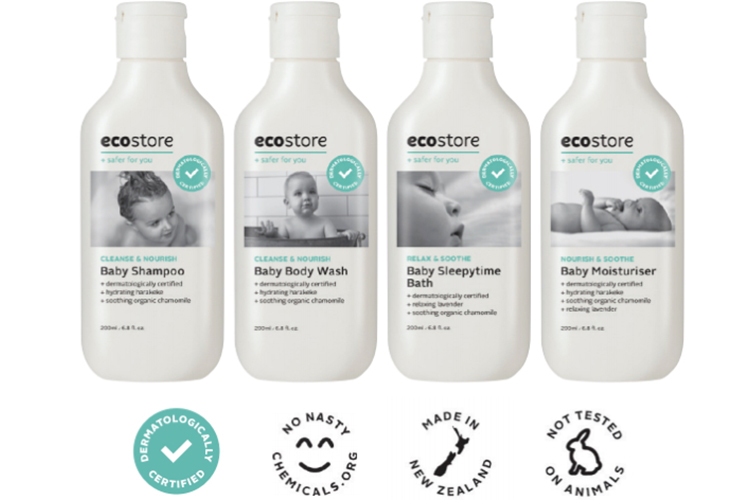 Our gentle cleansing Baby Body Wash and Baby Shampoo contains soothing organic chamomile, hydrating New Zealand harakeke and relaxing lavender; while our nourishing and soothing Baby Moisturiser is made from creamy shea butter and a blend of enriching olive, jojoba and coconut oils.
THEIR LITTLE SKIN NEEDS GENTLE SAFE PRODUCTS THAT NOURISH AND PROTECT
Find out more about our safe and gentle baby range at www.ecostore.co.nz