Growing great kids through play!
Whether you're new to the parenting game or have been at it for a few years now, chances are you have discovered a few parenting tips and tricks along the way. Tricks like grating vege's into dinner so the kids don't notice they are eating them, teeth brushing songs that last for exactly 2 minutes to help keep those pearly whites white, and turning long walks into a game of hide and seek when they say there's no way they can walk anymore but they can run if there's some competition involved! Oh the joys of parenting pre-schoolers!
Play based learning is another great way to encourage healthy development while your child has fun! The benefits of play based learning are numerous and can help to develop better social, emotional and cognitive skills. These skills, learnt through play during the early years are invaluable for setting children up to start school.
Skills including, Communication skills, Social Skills, Cognitive development, Critical Thinking & Motor Skills, Confidence around other children, and Creativity are all fostered through play based learning.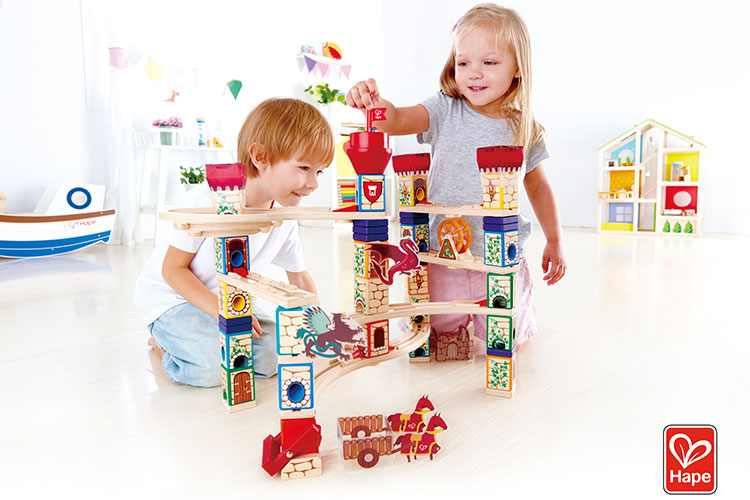 Many preschools and early education centers focus on this type of learning, as children are naturally motivated to play, they use the STEAM concept as part of their curriculums. STEAM for infants and toddlers, is about children having multi-sensory experiences in science, technology, engineering, the arts, and mathematics. The subject of STEAM is based on the, 'need to learn skills that are important to cope in the fast changing society of today and tomorrow' - as identified by OECD.
As parents, we can give our children a head start by providing toys that enhance learning through play at home. Hape is a toy company that is at the forefront of creating toys with an educational focus. Most of the toys in Hape's assortment have a natural alignment with the STEAM concept, with nearly all of them relating to either:  Science, Technology, Engineering, Mathematics, Problem Solving, Art, or Creativity. 
The Hape Junior inventor range allows Kids to explore physics phenomena and learn how these are practiced in the real world. They learn how to use tools for construction, sparking creativity and imagination. They can build, using trial and error, and invent their own creations beyond the instructions provided.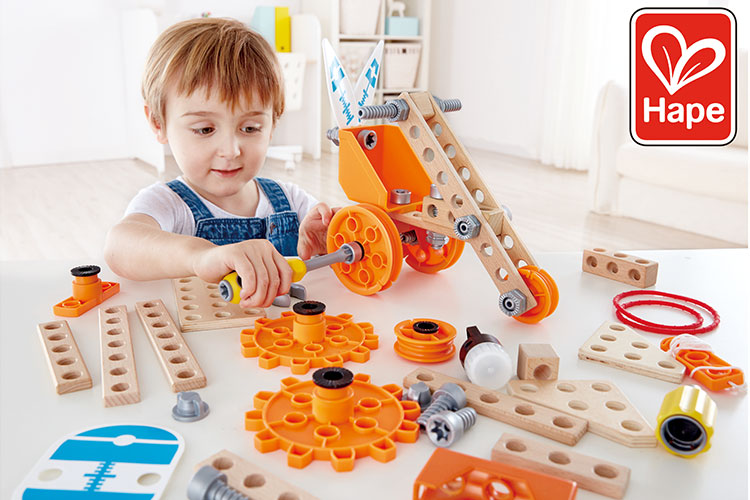 The Quadrilla marble run offers endless building possibilities as children try to build and reconfigure a variety of creative layouts. Different elements, such as seesaw, and xylophone rail, provide a great mix of drops, speed and surprises. All of the pieces are also compatible with other Hape Quadrilla sets. The Wall Street Journal even praised this set as being, 'the perfect toy for teaching children how to code'.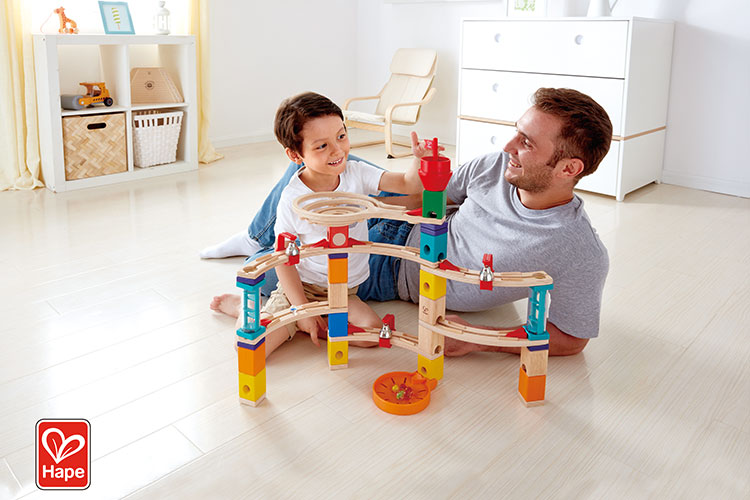 The Hape Nature fun range is perfect for those budding scientists. It offers real working gears and tools that help little learners master basic science skills like finding direction, observing bugs, and making specimens.
The Hape range of toys is the perfect addition to your parenting bag of tricks and your kids will love you for it! For more information on Hape and their range of sustainable, educational, innovative and fun toys check out their website here www.hapetoys.co.nz.