Helpful hints to increase your chance of conceiving!
Lets talk about baby making, baby!
For some people, often the male in the relationship, swapping out the term 'sex' for 'baby making' can stop them in their tracks and send them running for the hills. While the female has been preparing her body for months, taking supplements, and eating healthy, to get ready for this new season, the male's health and wellbeing is often forgotten about.
However lets consider this fact for a moment, as we know, it takes two to make a baby and that includes our genetic material. A baby is created from 50% sperm and 50% egg, meaning that the male and female contribute the same amount of genetic material each, to making a baby. So, because the health of the sperm is really important too, it's just as important that your man thinks about his health and wellbeing, such as fitness and nutrition as you do.
Changes like, cutting back on alcohol, increasing exercise but keeping it to a moderate intensity so as not to increase body temperature too much, and eating a healthier more balanced diet high in Zinc and Folate, all helps to increase sperm health and fertility. It is a good idea for both of you to consider making these changes at least three months prior to starting on your 'baby making' journey. This will help increase your chances of conception, which is important for everyone, but especially helpful if you are over the age of 35.
Taking Menevit, a male fertility supplement, can also help improve your chances of conception. It contains a combination of antioxidants and anti-inflammatories including vitamin C, zinc and folic acid, all designed to support sperm health and male fertility. For best results, men should start taking Menevit three months prior to trying for a baby right up until conception.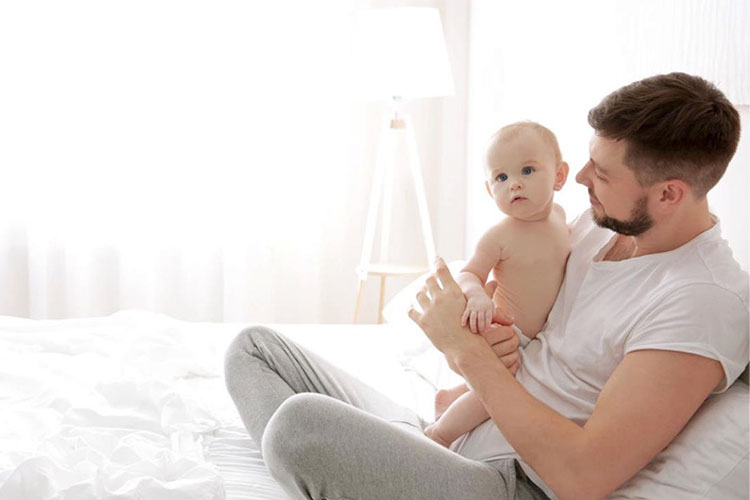 The journey sperm undertake on their way to fertilize an egg has been likened to a human trying to swim a journey of several thousand kilometers. Phew, sperm definitely have a very demanding role to play in fertilization so why not give them a little help!
Fortunately, there are some easy and effective ways to increase fertility and help the little guys out. By simply adjusting to a more healthy lifestyle, taking a fertility supplement and working to decrease stress, you will be well on your way to starting a family!
For more information on Menevit, visit their website here