How important is clean air in our homes?
Have you ever considered the air quality of your home? If not then you're definitely not alone, until now I hadn't given it much thought either and definitely didn't realise how significant it was to my families' health.
If you grew up in New Zealand or have chosen it as your home, chances are you are aware of our country's 'clean green' image. The beautiful coastline, relatively smog free cities and over all green image, all lends itself to people becoming a bit complacent when considering air quality and its effects on ourselves and our children. We often just put up with small irritants in our children's bodies, and ours and are unaware that these are due to the quality of air we are surrounded by in our homes.
However, thanks in part to our vast natural landscapes, avoiding the annual high pollen season and the discomfort this can cause for those with allergies and asthma is almost impossible. My son suffers during this season due to his hay fever allergies; he has trouble sleeping and generally feels unwell. My daughter also finds it harder to sleep and settle due to her asthma, and the affect pollen and other pollutants have on her breathing and coughing.
I knew that the children's symptoms increased during particular seasons each year, however, apart from just putting up with the nightly wakings and coughing fits I hadn't found a helpful solution. With the arrival of De'Longhi's 3D comfort Air Purifier coinciding with the high pollen season and their catch phrase being, 'Stay healthy inside your home with purified fresh air that perfectly heats or cools year round', I thought this sounded like the perfect solution.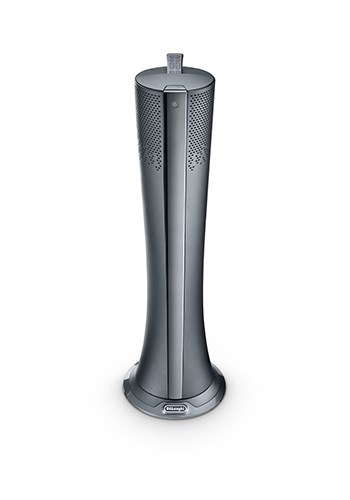 When it arrived, I started by placing the 3D comfort air in the living room during the day and J's room, at night. He immediately noticed a difference on the first night while using it on the air purifying setting. The previous night he had woken coughing with some eye irritation but following this first night with the purifier he had no symptoms at all. He commented in the morning that he didn't feel as sleepy as usual so that's a big plus. The 3D comfort air actually removes up to 99.9% of fine particles such as allergens and pollutants and surprisingly, there is a lot of these floating around our homes – and especially in our bedrooms, in the form bed mites and dust mites.
'E' also had great things to say when we used the purifier in her room, including also waking up with a clearer head. I was surprised that the kids noticed the difference as much as they did. It's definitely one of those things that you just live with until there's a better way presented. When using an electronic device in the kids bedrooms, safety is always my number one priority. The comfort air uses the Sicura System, which automatically switches off the unit in case of accidental tip-over.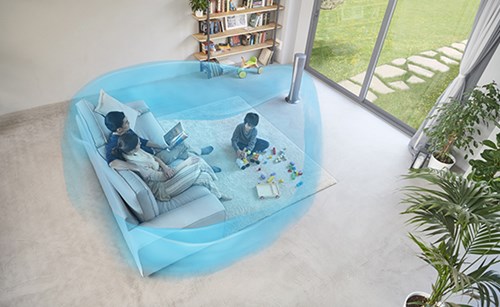 I am often asked about the air purifier when friends come round to the house, as they are not sure if it's a heater or air conditioner. When I say it's both as well as an air purifier they are often intrigued, as the need for air purifier is not something they have considered before. However 9 times out of 10 they or their children have experienced similar symptoms related to pollen and other air pollutants.
The De'Longhi's 3D comfort Air retails for $799 at all leading electrical stores. Considering this is a heater, cooler and air purifier in one, this seems like a great investment in my families health and comfort. Check out www.delonghi.co.nz for more information.