Keep an eye on baby from just about anywhere!
Imagine this, you've finally managed to settle the baby to sleep, you see the stack of jobs needing to be done around the house all vying for your attention, but you manage to resist them all, make yourself a cuppa and sit down – Phew! And then the inevitable happens, as soon as you sit down, the anxiety rises and the questions start coming, is baby comfortable, have they rolled onto their tummy, are they actually asleep? All of these thoughts flood your mind and instead of taking a 5-minute break just to sit and be, you get up, walk back to the bedroom and slowly open their squeaky bedroom door.
I know what you're thinking; mamas can do everything, so why can't we see through walls! Luckily we just about can using a VTech video monitor. The VTech RM5762 Pan & Tilt video monitor with remote access has been my sanity saver since having my fourth child. While my big boys keep me busy around the house, I can have total peace of mind that baby is sleeping safely inside. I just take the parent unit around the house or even outside with me as it has enough range to receive the signal outside too.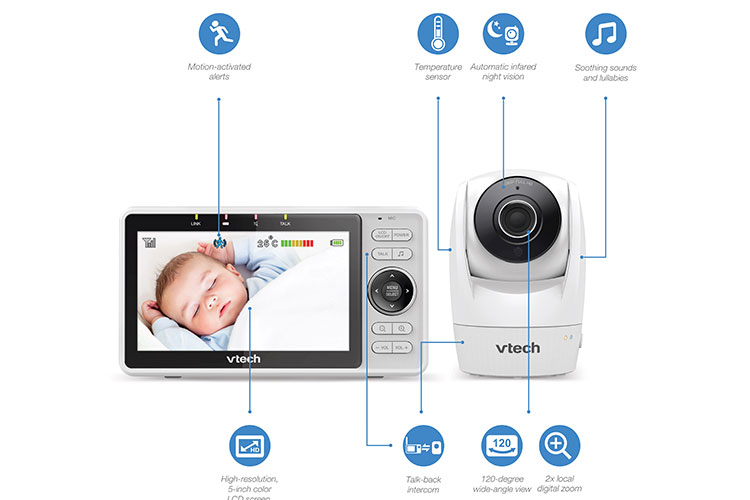 Having remote access has been great when leaving bubs with a babysitter because mummy and daddy just need a little break or mum wants to head to the gym. Sitting anxiously together wondering if baby is alright or cutting your workout short because your worried is a thing of the past with the remote access feature. You can keep a watchful eye on bubs along with your babysitter. By setting up the remote access on your phone, you can leave the parent unit, in use, inside the house and your phone becomes a baby monitor, functioning just the same as the parent unit. You can even talk through it to reassure baby your not far away.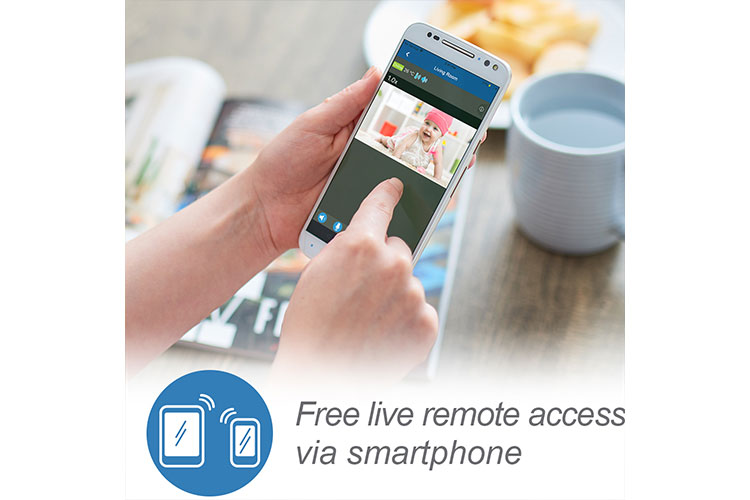 The video monitor has come in super handy, not just for baby but for the bigger kids too, working as a great babysitting tool! The grandparents have used it to babysit the big kids while they have been up stairs and the kids have been sleeping downstairs. We can also watch them through our phones while we are out at the same time.
The VTech RM5762 Pan & Tilt video monitor with remote access is the perfect all round baby monitor with all the helpful extras. It features soothing sounds and lullabies, an inbuilt temperature sensor, night vision, and remote zoom and wide angle view.
The remote access is what makes it a winner for me and my family, having kids at different ages and stages has meant that we can still be present for the big kids while checking on baby at all times. My husband can even check in on him while at work and I can get some work done at home without having to keep checking on the baby. Happy parents, happy baby!