No ordinary Bassinet
One thing I look forward to in the third trimester of pregnancy, especially when the nesting urge kicks in, is setting up baby's sleep space! With baby's due date just around the corner, it can finally feel like the right time to purchase a bassinet and beautiful soft linen, maybe even a mobile, and get to work creating the perfect little sleep space for baby. This might be in their own room or in a corner of the master suit so baby can stay close in those precious first few months.
As friends and family pop over in these last few weeks before baby's arrival, it becomes somewhat of a ritual to show them where baby will sleep. And it's hard not to spend day's just sitting and staring at the bassinet, awaiting the arrival of your wee one. It is one of the purchases for baby that we put a lot of thought and research into. Babies, in their first year of life, spend more than half of each day in their beds, that's more than 14 hours a day! So it makes sense that baby's bed is safe, comfortable and suits our needs and baby's needs.
Having used a few different bassinets over the course of having my 4 children, I have come to realise not all bassinets are created equal! That's not to say that baby wont sleep in a box if it is safe and has the right bedding, however using a piece of furniture designed specifically to help baby and you sleep better is actually a bit of a game changer.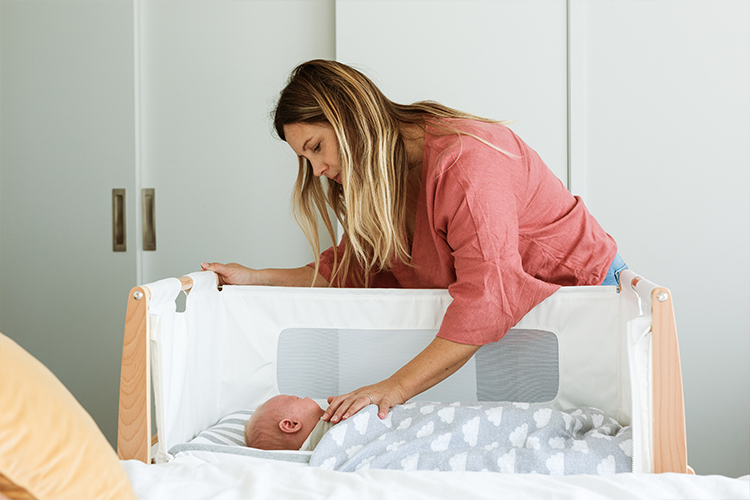 The SnüzPod3, available from Edwards & Co, is one of those game changing bassinets, and something I wish was around 10 years ago when I first started having children. Luckily I am still having children 10 years on so have had the chance to use this bassinet with fantastic results for me a baby.
These are the features I love:
Zip down side
The SnüzPod3 has a zip down side allowing you and your baby to sleep safely, feed easily and be even closer. For me this meant being able to recover more easily from my c-section, as I didn't have to jump out of bed to reach baby and was able to retain some independence around feeding and resettling baby in the early days.
Adjustable height setting
The cot comes with 9 height adjustable settings up to 61cm so that you can match it exactly to the height of your mattress. It feels like baby is sleeping in bed with me but safely on his own surface using his own blankets.
It looks great!
The SnüzPod3 looks beautiful, which 'sparks a little bit of joy' amongst the chaos of toddlers and newborns. There are seven different colours to choose from to suit your décor, and baby is still sleeping comfortably in it at five months old! The SnüzPod3 also includes a reflux incline feature, helping to soothe baby and to reduce reflux symptoms.
It fits baby for longer
It is the largest bassinet I have used and I think using the same bed for this long may have resulted in my best sleeper yet! The cot comes complete with a mattress at 80cm x 44cm in size so it is suitable from birth to 6 months.
It is fully washable
The fabric can be removed to be washed. Considering my eager 6 year old covered the beautiful white cot in chocolate the day we bought baby home, this was a much-needed feature.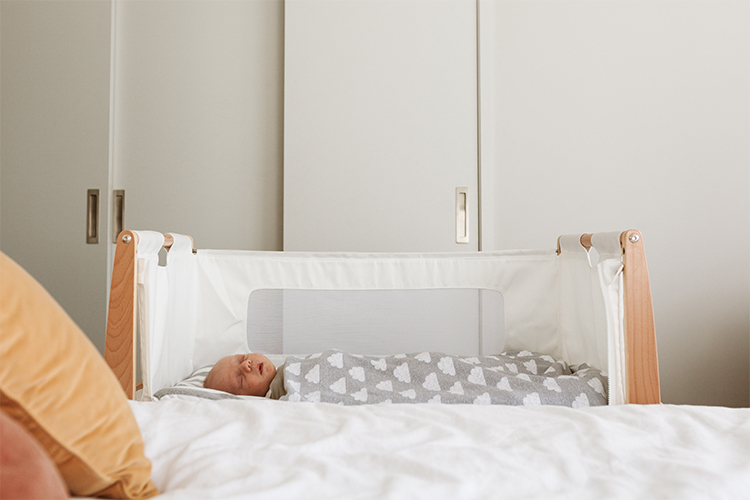 Edwards & Co also design their own baby products which are as beautiful as they are practical, including prams and carseats! 'Our range of products are designed to impress, designed to last, designed to change, and designed to give every member of the Edwards & Co 'family' the smoothest possible ride'.
Head to edwardsandco.co.nz to check out their range of SnüzPod3 and other equipment today!