Snuggle down
Rainy days at home with bubba made better with quality designs, soft fabrics, and comfy wares. Find everything you need to dress the whole fam this winter, at H&M. 
H&M works to actively secure only the softest, most comfortable, durable and sustainable materials for its range of clothes for babies, kids, teens and adults. Thoughtfully designed and safety-tested, H&M is your one-stop shop for cosy quality and feel-good fashion. 
Winter dressing
Layering is your best friend when it comes to the colder seasons. You are your baby's temperature regulator in the first few months, so wear plenty of layers to accomodate the switch from rugging up when you need the warmth, to stripping off for that essential skin-on-skin time and regular feeding sessions. 
Comfort is key
Recovering from birth and navigating all the ups and downs of post-partum life can be tricky, but comfortable clothing can make all the difference. Soft, cosy fabrics and breathable fibers are essential for both mum and baby. H&M's newborn collections contain minimal seams, and where possible, fabric and washing details are printed on the garment rather than using tags. All press studs, tags and details on baby garments are tested to withstand use and regular washing. 
Make it easy
H&M's newborn bodysuits are designed for quick and easy changes and allow plenty of room for nappies to be worn underneath. Socks are designed to stay on (if you know, you know) and pants and leggings have super soft, double-folded waists to sit comfortably against all little tummies! 
Sustainable
So what exactly should new mamas look for when choosing garments for your brand new family member? Try to choose products that are both kind on the environment and kind on baby. At H&M, sustainability and safety are top priorities when it comes to baby and kids' clothing. All the cotton used across H&M's baby and kids wear collections is organic, recycled, or produced through the Better Cotton Initiative. H&M also uses two internationally recognised and fully impartial certifications for their products made from organic cotton, meaning their fabric quality is the best of the best.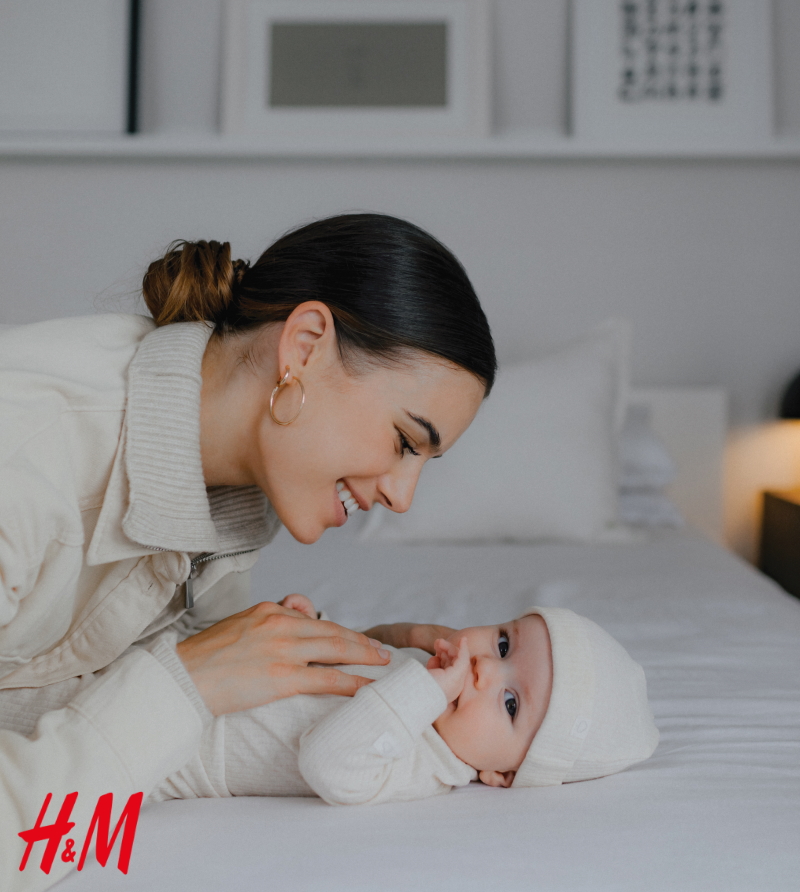 TO FIND YOUR NEAREST STORE, VISIT HM.COM/NZ