Soft skin any season with Cetaphil
Changing nappies can be top of mind for new mums, but changing seasons can also play a big role in your little one's wellbeing 
Just when you've mastered how to care for your baby's delicate skin in the hot summer weather, Autumn sneaks around the corner! With less daylight hours and the temperatures changing from hot to cold from one day to the next, it can be a lot to keep up with! Luckily Cetaphil Baby's line of products is here to help you navigate the changing seasons, and your baby's changing routine.
It's fine to continue to bathe your baby every day, just be sure not to use water that's too warm. It's also best to avoid products that contain drying or irritating ingredients such as soap and alcohol.
Colder weather can make your baby especially prone to dry skin. This is because cold air doesn't carry as much moisture as warm air does. Red, flaky skin can appear anywhere on the body, but especially on the face. To lock in moisture and help avoid dry skin, make sure you moisturise your baby's skin within a few minutes of getting them out of the bath.
Cetaphil Baby products are specially formulated to protect from dryness and nourish your little ones delicate skin. They are tear-free, soap-free, and hypoallergenic and dermatologist tested.
Cetaphil Baby is available from Supermarkets and leading pharmacies, from $10.99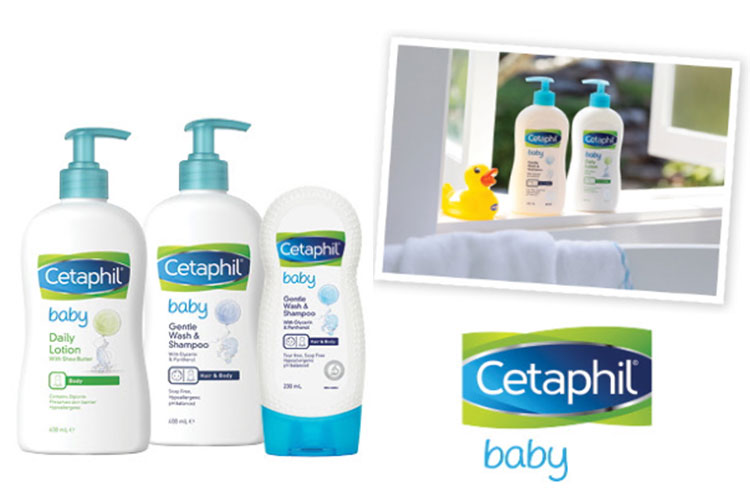 Distributed in NZ by Healthcare Logistics, Auckland. Phone 0800 174 104. CET20-03-0521