Taking time to Smell the Roses
Hurry up! Let's go! We're late! Where are your shoes? If this sounds a bit like your household on a weekday morning, you're not alone! It's not that we enjoy rushing our kids out the door in a mad panic, it just seems like there's no way to avoid it. I can imagine there are a few kids who breathe a sigh of relief when they reach the door of their preschool or school, knowing they can shift gears and go at a slower pace.
At Bear Park, children are allowed to go slow and set their own pace for learning. Largely influenced by the Reggio Emilia philosophy, children become accustomed to routines and rituals that are highly valued and important. For the morning routine, children have an opportunity to gather together as a large collective group to acknowledge each other with a welcome ritual. During this time, they sing songs, rhymes and share special moments happening both within and outside of Bear Park. After this, they are ready to head off into different areas of the classroom to begin their investigative learning at their own pace on their own or with others.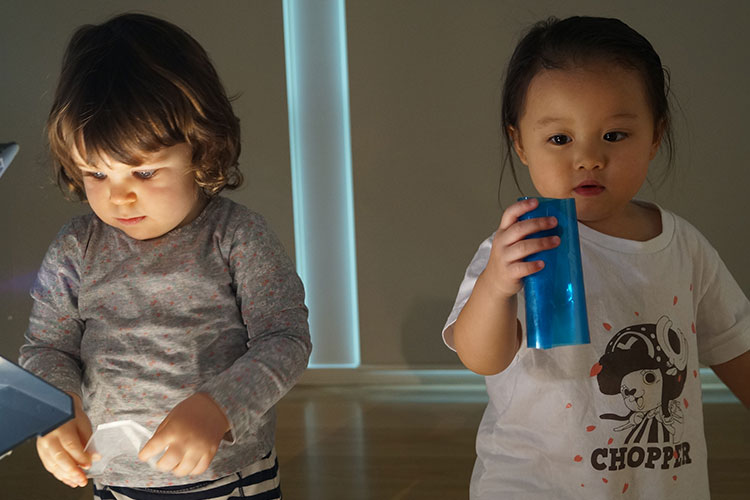 A slow and respectful tempo permits a child the opportunity to fully immerse with the learning opportunity presented to them. By encouraging this tempo, the child is able to delve into the realm of sensory exploration and discovery. They take their time to ponder, imagine and wonder at what's in front of them by themselves or collaboratively.
 "Time to stop and stare, to touch and listen, time to explore and make choices and time to just be is essential. A heightened sense of awareness may grow slowly or it may come in a flash. But unhurried and unstructured time to perceive things—through all the senses – is vital if we are to find magic and mystery in things with children"
—Rapunzel's Supermarket by Ursula Kolbe
The teachers at Bear Park are committed and dedicated to making each learning opportunity a meaningful one. Teachers make sure they are present in the moment—alongside the children—and embrace the rich learning opportunities whilst stepping back to allow the children to explore and learn at their own pace.
"Children are by nature inquisitive and eager to explore; they are by nature theory builders and meaning makers; they are in fact scientists, philosophers and artists. And like scientists, philosophers and scientists they simply must have long uninterrupted blocks of time to pursue their questions, to formulate and test their theories, to consider and reconsider their theories in light of conflicting or supporting data, to engage and debate".
—Carlina Rinaldi in Bambini: the Italian Approach to infant/toddler care
Small group collaboration is also encouraged through investigative learning at a tempo that suits the children. 'We recognise that learning occurs through social contexts and we encourage our young friends to work alongside one another to engage in cooperative learning, knowledge sharing, and collaboration. Children flourish in their learning and within the 'hundred languages', as well as socially as they take ownership and responsibility to become pro-active in their own learning alongside their peers.' Loris Malaguzzi (the founder of the Reggio Approach) describes the hundred languages as "infinite ways that children can express, explore, and connect their thoughts, feelings, and imaginings".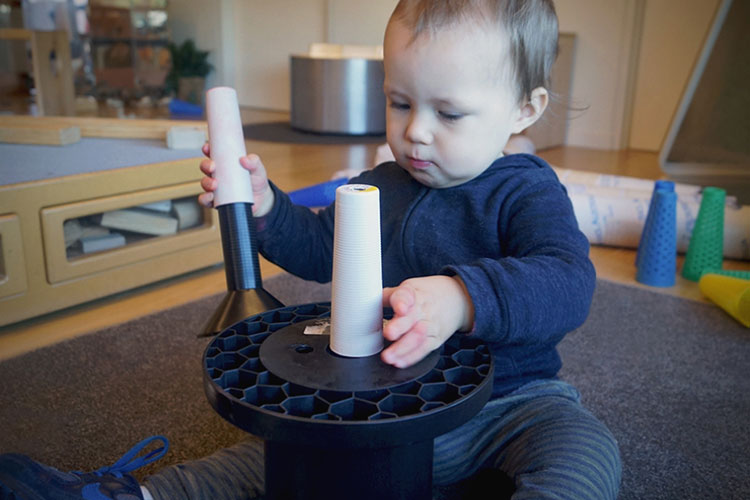 Through these experiences of shared group learning, Bear Park teachers observe so many benefits for the children—including the possibilities of forming friendships by bonding with one another based on similar interests, and the opportunity to gain confidence and social skills to engage in meaningful peer interactions. From a cognitive perspective, by challenging children's working theories we are providing them with richer learning experiences as they continue to borrow and share ideas with their peers.
As parents, if we do allow our children to set the tempo for their day, then every moment becomes an opportunity for learning to take place. From tying shoelaces to making beds to setting the table for breakfast, it may sound idealistic, but at the end of the day we might all benefit from going a bit slower, or as they say, taking time to 'Smell the Roses'.