10-step Mummy Makeover: Try it at home!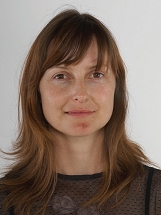 Working mum Mahoney Harris (37) felt tired and in need of a pick-me-up. Running around after two-and-a-half-year-old Nico means that Mahoney doesn't always get time to herself, and she admits it was time to refresh her look - and take a little time out to relax.
1  Apply foundation and concealer with a foundation brush. Blend outward.
2  Apply powder or powder foundation, using circular motions to blend in well.
3  Pencil in eyebrows using either an eyebrow pencil or powder and a brush. The colour should match your hair or be a shade lighter.
4  Put a thin layer of light concealer or long-wearing base on your eyelids to prep for eyeshadow.
5  Choose your eyeshadows - soft browns and taupes are always a good neutral choice for everyday wear.
6  Using an eyeshadow brush, blend well, softening any hard lines.
7  Line along your lash line, top and bottom. Wet some eyeshadow and use a fine-tipped brush to apply.
8  Apply lashings of mascara to your eyelashes, starting at the roots and working your way out to the tips.
9  Put your lipstick on first, then line your lips. Slick your lip gloss on top.
10  Swirl blush on the apples of your cheeks. Add a touch of powder to your T-zone.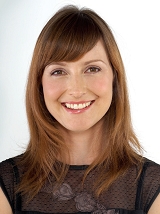 "My mum said I looked about 18 again!" says Mahoney, who also felt and looked a lot less tired after her makeover. It's inspired her to take more time in the morning to apply blush, mascara, concealer, and even a little eye makeup.





Products Amber used
L'Oréal: UV Perfect Moisturiser, Bare Naturale Blush, and Telescopic Clean Definition Mascara; Bobbi Brown: Moisture Rich Foundation, Creamy Concealer Kit, Eye-shadow in Bone; ID Mineral: Powder Foundation; MAC: Satin Taupe Eyeshadow, Dipdown Long Lasting Eyeliner, Viva Glam V Lipstick, Subculture Lipliner.

As seen in OHbaby! magazine Issue 1: 2008


  Subscribe to OHbaby! magazine
Purchase Issue 1