Baby Flip-a-Face: Yellow Red Blue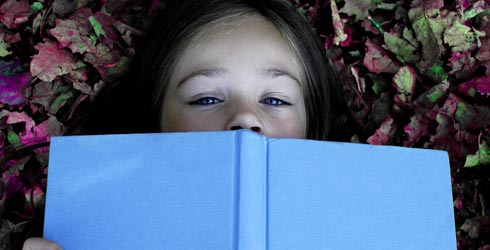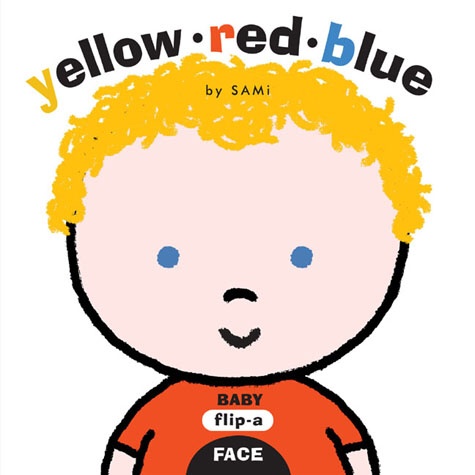 Baby Flip-a-Face: Yellow Red Blue, by SaMi
(Blue Apple, $22.99)
I'm a huge fan of the Baby Flip-a-Face series of books by SaMi. When I first saw Flip-a-Face Baby Animals in a bookstore in the US, I had to have it, and when I got home, I got on the internet and bought Flip-a-Face Woof-Woof, Flip-a-Face Baby Talk and Flip-a-Shape Yum! as well. So I'm thrilled that these delightful and unique children's books are now available in New Zealand.
Aimed at the under-2 group, these books are perfect for infants and young toddlers. With sturdy board-book or foam-backed pages, they're heavy-duty enough to withstand the inevitable gnawing and lightning-fast page-turning that littlies can't help but engage in. The colours are simple and clear, and the illustrations are bright, cheerful and simplistic, using repetitive shapes and themes to engage babies' sight. Cutout shapes on the pages encourage them to touch, lift, and explore -- and when you turn the page, the cutout shape becomes part of the next illustration, sort of an added bonus.
Yellow Red Blue is constructed the same way, with cutout shapes on some of the pages that, when you turn the page, integrate into the next illustration. All the illustrations in this book are of faces -- cute, smiling, simply drawn baby faces in the bright primary colours the title suggests. The words are minimal -- only two per page -- but the pictures are what your little one will love. It's well-known that babies first focus on faces when their sight is developing, making this book a perfect bedtime choice for infants.
I can see great possibilities for parent-baby interaction and learning with these books -- pointing out parts of the face (eyes, nose, mouth); finding the girl with the red bow or the boy with the yellow hair; comparing the babies on facing pages; finding features that your child has that are like the picture. All in all, a very cute, very cool read.