Christmas all wrapped up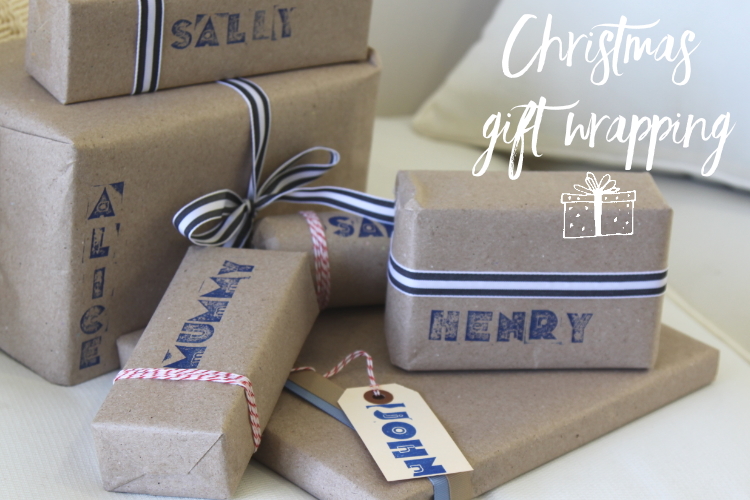 Here's an idea that will have your gifts to family and friends standing out from the rest. The gifts are personalised to make the recipient feel special but you don't have to stick to words, there are some fabulous pictorial stamps that the kids will love.

you will need: 
- A roll of brown paper (try stationery shops or even the local butcher)
- Ribbon or coloured twine 
- Alphabet rubber stamps 
- A ruler and pencil

how to make:
If the kids are helping rule two faint parallel lines as guides for the stamps. If you're making Christmas wrap you could use a green ink stamp pad and red ribbon.