Cut out & keep: easy Christmas decorations with air-drying clay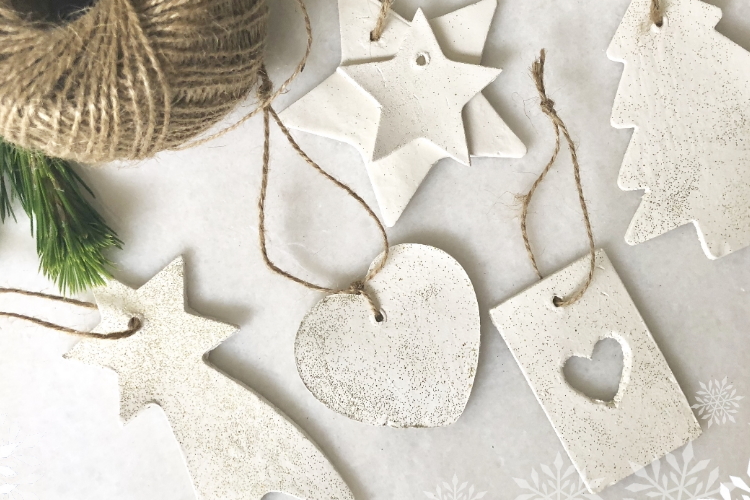 Create cute Christmas tree decorations using air drying white air-drying Jovi clay.
What you'll need:

❄️ String
❄️ White air-drying Jovi clay
❄️ A rolling pin
❄️ A knife
❄️ A skewer for holes etc
❄️ A range of Christmas cookie cutters or whatever shape-cutting utensils your imagination cooks up!
❄️ A placemat
Method
Cut small pieces of air-drying clay with your knife, then knead and roll them out so you have a flat pastry-like surface.

Use the cookie cutters or utensils to cut out the shape you want.
Smooth out the edges, and make a hole with the skewer where you want the string to go.
Leave to dry, then hang them up!

Tip: make them sparkle by sprinkling some glitter on  after you've cut out the shapes. Give them a gentle roll with the rolling pin so the glitter sticks.