Salt dough Christmas tree decorations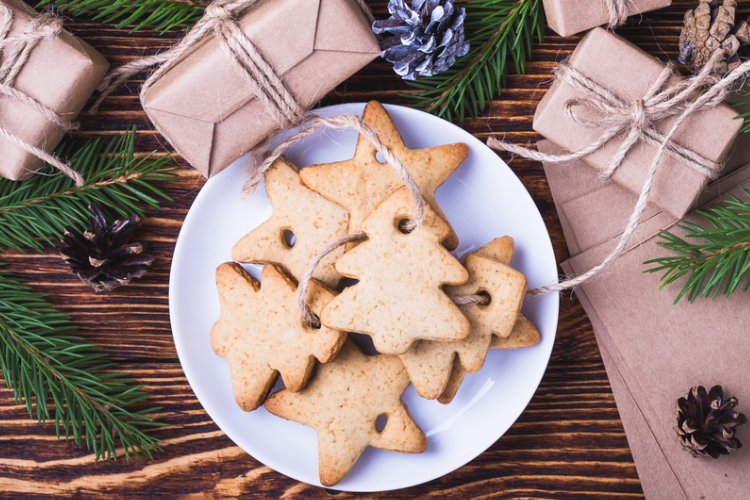 Add some homemade sparkle to your Christmas tree with these salt dough ornaments - a really easy recipe that children will love to lend a hand with.
You will need:
1 cup of salt
1 cup of flour
3/4 cup of water

1. Combine the flour and salt in a bowl, and add the water. Mix to a dough-like consistency, turn out onto a floured surface and knead. If it is too sticky, add a handful or two more of flour.
2. Still on a floured surface, roll dough to about a 1/2cm thickness.
3. You can add a patterned effect on our finished ornaments by rolling a doily over the dough before you cut out the shapes. You could also try old lace, leaves or anything else with an interesting texture. Simply place textured item on top of flat dough and gently roll with a rolling pin.
4. Cut dough to desired shapes with cookie cutters and make a hole in each shape with a straw.
5. Place shapes on baking paper on a baking tray, and bake at 100 degrees celsius for two hours. Turn shapes after one hour in the oven.
6. Once cooled, thread on to baker's twine. Use to decorate your wrapped parcels or to hang on your Christmas tree. Another idea is to thread lots of shapes on to a long piece of string for a Christmas bunting.
Children might like to paint their shapes. You can purchase edible paint and glitter - otherwise make sure you remind the children that they are not for eating!