Easy Easter eggs, made from paper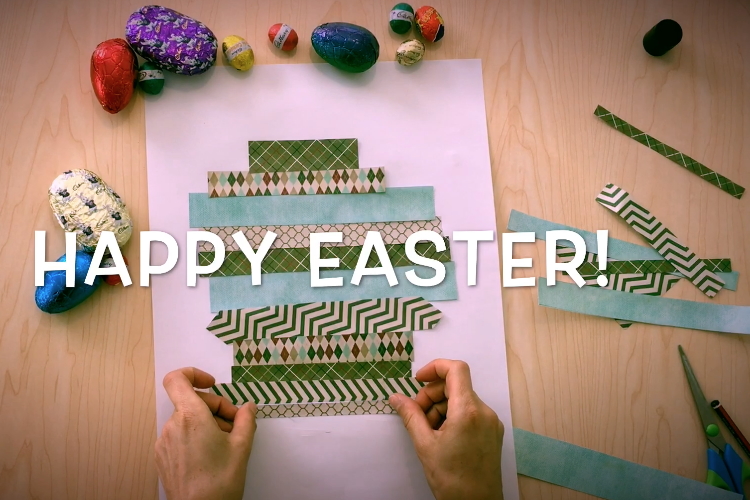 A super quick and easy Easter craft kids of all ages can do.
This is a great way to use up scraps of paper or fabric and good practice for those cutting and glueing skills! Put a protective cover over the table and away you go!