Six romantic ideas to get you in the mood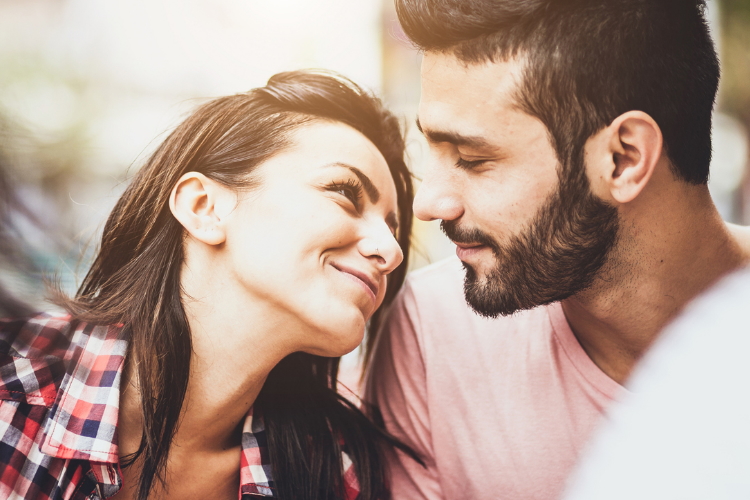 Forget the chocolate and flowers - we've come up with some way more creative ways to show your lover how you feel about them on Valentine's Day (or any of the other 364 days of the year!)
💘 The Pleasure Hunt 💘
Pop a card in a place they will find it with a cute saying like "Love is big, love is tall, look for me in the hall."  Card number two in the hall will direct them to another place in the house where they'll find a box of chocolates and their next clue directing them to the bedroom and a bed covered in fresh petals. The final letter can lead them to you and the secret candlelit dinner you have ready.
(Obviously this idea requires some clever logistical planning - but if you pull it off it'll be pretty special)

💘 Shout It From The Rooftops (or garage door) 💘
Put a big sign on your garage/house/fence announcing your love for your partner to the whole world.
💘 Keep It In The Family 💘
Give your dining room an Italian Restaurant makeover, with a red and white chequered table-cloth, a bottle of chianti, and some flowers.  If your children are old enough, get them dressed up like waiters to serve you and your husband a fabulous meal of sumptuous Italian take-out that you had delivered. Don't forget to 'tip' the little ones at the end if they do a good job.  (you might even get them to do the tidying up as well if you're lucky!)
💘 Reenact Your First Date 💘
If you're still in the same city as you were when you were courting, make the effort to reconnect and remind each other why you fell in love in the first place. Go back to the restaurant where you had your first dinner date, or head to the park where you had your first kiss.  Make a mix-tape of the songs you were listening to when you first started dating.
💘 Book A Massage 💘
Lots of spas offer a couples massage - a particularly indulgent way to spend a few hours together. Or alternatively, set the scene at home with candles and aromatherapy and give each other massages.
💘 Be Tourists In Your Own City 💘
Book a night in an inner city hotel and spend the day and night doing all the things a tourist to your city would do. You'll be surprised at how refreshing it can be to see your own home town through the eyes of a visitor. Take joy in putting out the 'Please do not disturb' sign!