Valentine's Day activities to do with your kids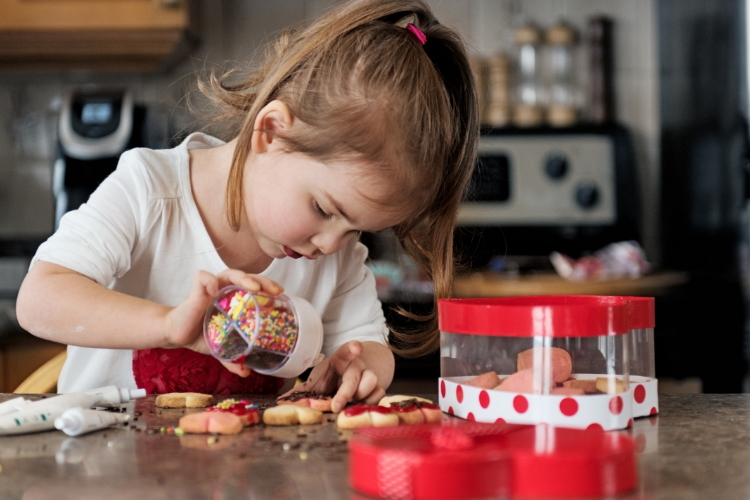 Ah, red hearts and roses. It's a shame not to include the kids in this love-fest. Whether you've got a date with your partner or you're planning a family dinner on Valentine's Day, there's plenty of room for letting the children in on the romance and cuddles.
🌹 Get your DIY on by making some beautiful paper flowers. There are loads of tutorials and templates online including these stunning roses from itsalwaysautumn.com


🌹 Cut out pink and red hearts (or just use heart-shaped post-it notes) and then stage a treasure hunt with a prize for the one with the most hearts found.
🌹 Leave love notes on their pillows for when they wake up: "I ♥ U".
🌹 Make heart-shaped sandwiches for lunch or get the kids to help you make heart-shaped "kisses" (aka melting moments) with pink icing. 
🌹 After kindy, get them making Valentine's cards for Dad when he gets home.
🌹 Dress to express: Help your children dress up in white and red with lots of ribbons and frills.
🌹 Sweet hearts: Find a heart-shaped cookie cutter and cut out toast or make heart-shaped pancakes, piklets or waffles for a special Valentine's Day breakfast. Top the toast with strawberry jam, or the pancakes with real strawberries and cream.
🌹 Feed the Love: For a Valentine's Day family dinner make a heart-shaped pizza with a colourful red edging of tomato sauce and the centre filled with white mozzarella cheese. If it's a fine evening take it outside to eat.
🌹 Chocolate Heaven: Paint an old cardboard box red and decorate it with heart shapes and flowers. Then fill it with chocolate, home-made sweets or biscuits for an after-dinner treat.
🌹 Pin The Heart On Cupid: Enlarge and print out an A3 picture of Cupid. Make a red cardboard heart for each member of the family with adhesive on the back and their name on the front. Blindfold each family member, spin him around before he tries to stick the heart as close to Cupid's red heart as possible.