A stunning gift: dipped wooden spoons
Take stirring to a whole new level with these dipped wooden spoons, an easy
and striking project that makes a great gift!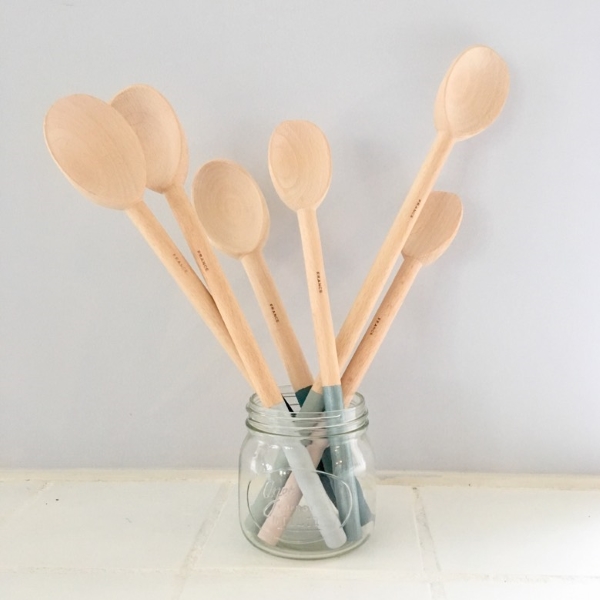 You will need:
• Wooden spoons, ours are from Father Rabbit
• Masking tape and paintbrushes
• Resene Testpots. We used Resene Karen Walker Half Small Blue, Blanched Pink, Robin Egg Blue and Quarter Powder Blue. We also used    Resene Metallics in Infinity, with a base of Regent Grey; Allusive, with a base of Gull Grey; and Goldmine, with a base of Dusty Road.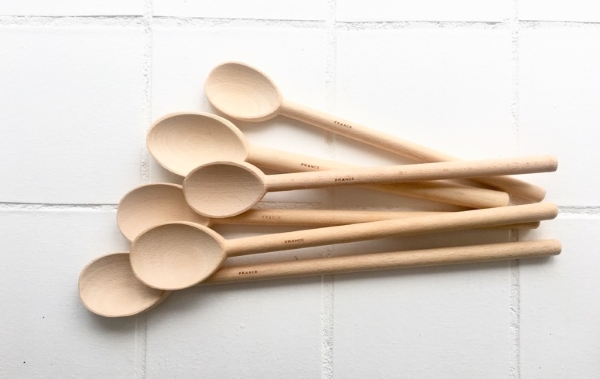 Method:
1. Apply masking tape to the handles of your spoons to create a clean-line finish. If you're doing more than one, align the spoons at the handle end to measure the paint coloured area to the same height - or you can mix up the heights if you like.
2. Paint below the masking tape, allow to dry and apply a second coat. Note: the Resene Metallic Paint range requires a base coat of  a different colour which is specified in their swatches. Apply the base coat colour first then the metallic colour over the top - they look fabulous! 3. Remove the tape and enjoy!